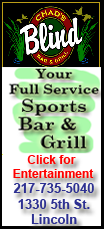 The superstore chain said in a statement Monday the branch will close at the end of January. It cites higher rent for the decision.
Barnes & Noble Inc. opened the store in 1995. It says it will search for a new location on Manhattan's Upper West Side.
Barnes & Noble spokeswoman Mary Ellen Keating said sales were not a factor in the closing of the store, located in a busy and prosperous neighborhood. The chain has faced increasing competition in recent years from price clubs and Internet retailers.
The company bills itself as the world's largest bookseller.