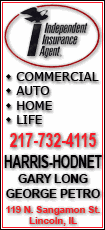 Nottage's "Ruined" was named outstanding new American play, and Eno's "Middletown" was named promising new American play. Their selection was announced Monday.
Nottage and Eno will be honored Sept. 20 in New York City. Each playwright will receive $15,000 and a photograph of Foote, a Pulitzer Prize-winning playwright and screenwriter. He died last year at 92.
Fifty-four resident U.S. theaters were invited to nominate a play. Nottage was nominated by the Manhattan Theatre Club. Eno was nominated by the Vineyard Theater.
The award will be presented every two years. The prizes are funded by the Greg and Mari Marchbanks Family Foundation.