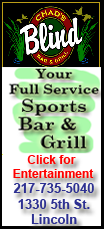 Valdez, who got his improbable nickname from his fair complexion, is wanted in the United States for allegedly smuggling tons of cocaine and inside Mexico is blamed for a brutal turf war that has included bodies hung from bridges, decapitations and shootouts as he and a rival fought for control of the divided Beltran Leyva cartel.
Calderon called Valdez "one of the most-wanted criminals in Mexico and abroad" in a Tweet. He vowed that operations to bring down the rest of his gang will continue following his arrest Monday in Mexico State, an area that borders Mexico City.
The arrest was the culmination of a yearlong intelligence operation, the Public Safety Department said in a statement.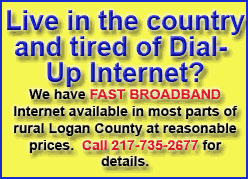 The statement offered no other details, but included a photograph of Valdez sporting stubble as he kneels on the ground, a police officer's hand on his shoulder.
Valdez was charged in May in U.S. District Court in Atlanta with distributing thousands of pounds of cocaine from Mexico to the eastern U.S. from 2004 to 2006.
U.S. authorities had offered a reward of up to $2 million for information leading to his capture, and the Mexican government offered a similar amount.
There was no word from Mexican authorities on any extradition plans.
Mexican authorities say Valdez has been battling for control of the Beltran Leyva cartel since its leader, Arturo Beltran Leyva, was killed in a December shootout with marines in Cuernavaca, a favorite weekend getaway south of the Mexican capital.
The fight against Hector Beltran Leyva -- a brother of Arturo -- has made a battleground of what was once a relatively peaceful pocket of the country and brought the drug war ever closer to Mexico City. Their fight has spread westward toward the resort city of Acapulco.
The U.S. State Department says Valdez headed a group of assassins for the Beltran Leyva gang. He "is the person most responsible for pushing the battle into central and southern Mexico," the department says on its website.
Valdez's capture is the government's latest victory against the crumbling Beltran Leyva cartel. Two other Beltran Leyva brothers have been arrested under President Felipe Calderon, who in 2006 deployed thousands of federal police and soldiers to fight drug traffickers in their strongholds.
Drug-gang violence has surged since the offensive began, claiming an unprecedented 28,000 lives. But the crackdown has brought down several major traffickers.
Aside from the Beltran Leyvas, drug lord Ignacio "Nacho" Coronel was killed in a gunbattle last month when soldiers raided his home in Guadalajara. Coronel was the No. 3 in the Sinaloa cartel, one of the world's most powerful drug trafficking gangs.
Valdez, 37, was born in the border city of Laredo, Texas, and belonged to the Sinaloa cartel until its split from the Beltran Leyvas in 2008 -- one of many divisions among Mexican cartels in recent years that have fueled the country's gruesome gang violence.
Experts said Valdez's capture could be especially valuable because of the intelligence he might provide on other top traffickers, including Sinaloa chief Joaquin "El Chapo" Guzman, Mexico's most-wanted drug lord.