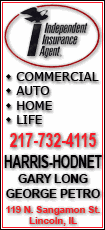 Dodson plans to use the money from the "Bed Intruder Song" selling for $1.29 a download and T-shirt sales to move his family out of the Lincoln Park housing project where they say the attack happened. But in an era when a viral video clip can rocket anyone to stardom, some suggest that Dodson and his family are being used and that his online rant plays to racial stereotypes.
To think so is to sell Dodson short. He said he is determined to be empowered, not exploited.
"Blessings come in disguise," Dodson said. "This is a golden opportunity for us. I'm gonna take it and run with it."
A typical day for Dodson now includes checking in on his thousands of Facebook fans, photo shoots, pondering a small movie role and juggling media interviews. And while he enjoys the limelight, he is still seeking justice for his sister and a better life for his family.
"We're still struggling," Dodson said. "We have a hit on iTunes, but we're still in the projects."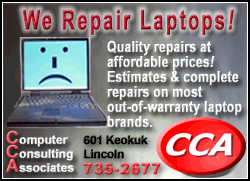 Two months ago, Dodson was a student at Virginia College in Huntsville, majoring in business management and hoping to one day own a hotel or a hair salon. He'd worked since he was 16 as a housekeeper and janitor.
He was thinking of moving back to Chicago, his hometown, to start a new life with his 22-year-old sister Kelly and her 2-year-old daughter.
That plan was interrupted one night in late July when Dodson heard a muffled scream from his sister's bedroom. He said he burst in to find a man on top of Kelly Dodson, choking her.
He said he fought off the intruder, who escaped through the kitchen window. The next day, the family called the authorities and the media.
A local TV reporter asked a furious Dodson, "Is there anything you'd like to say to the camera?"
Emotions raw, Dodson let his words fly. The interview was immediately posted to YouTube.
"Well, obviously, we have a rapist in Lincoln Park. He's climbing in your windows, he's snatching your people up."
Later to the attacker: "We're lookin' for you. We gonna find you. I'm lettin' you know now."
By the next day, the clip had a million hits.
Reactions were mixed. To many, it was a punchline forwarded to e-mail inboxes across the globe. Some were outraged that its popularity seemed to reinforce demeaning stereotypes of African-Americans. Still others saw someone standing up for himself and his community.
Blogger Danielle Belton, owner of the website The Black Snob, said she was initially put off because the attention on Dodson's interview seemed to overshadow the crime at the root of the story.
"What I saw were two people who were very angry and frustrated because crime is so commonplace in poor communities," Belton said. "People got stuck on the humorous aspect of it. What happened to Kelly got pushed to the background."
Later, when she discovered the Dodsons were using the attention to help their family, Belton said she was impressed.
"So many people who have become Internet memes didn't get anything out of it other than grief," she said. "They're spreading awareness, raising money ... taking advantage of this moment."
After the fans came phone calls and offers.
About 1,000 miles away in Brooklyn, N.Y., musicians Evan and Michael Gregory saw the clip and were sold. The brothers made Dodson the next project in their "Auto-Tune the News" series, which digitally converts the voices of newsmakers into music.