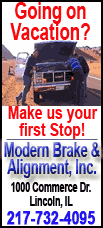 But Scott Mullner, a city councilman from Laramie, Wyo., infuriated his Colorado neighbors with his plan to place a marijuana farm in the midst of their idyllic northern Colorado countryside.
They say the project will damage property values and attract more unwanted attention than the previous business at the location -- an organic egg farm.
"Nobody is going to come out and steal a chicken," said Lance Messinger, 56, who lives less than a mile from the proposed marijuana site. "So it was pretty benign to the neighborhood, is what I'm saying."
Boulder County commissioners will decide Tuesday whether to have a public hearing about Mullner's plan after receiving a flurry of e-mails and calls from residents in opposition.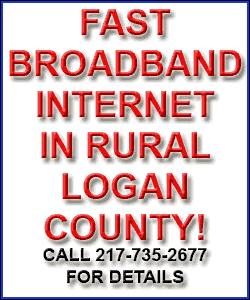 In addition to upsetting the locals, Mullner's plan is raising questions about the future of growing medical pot in Colorado, one of 14 states where it is legal.
One question is whether out-of-state investors can profit from the state-regulated industry. Under state law, Mullner can't grow the marijuana because he's not a Colorado resident. But if his request is approved, he could make a profit by selling or leasing the land to someone who is eligible, or he could move to Colorado, wait two years to become eligible, then grow it himself.
New state rules that went into effect this year state that a grower can supply only one dispensary. But, if the farm is divided into sub-plots, each serving a different dispensary business, it could theoretically serve many, said Brian Vicente, executive director of Sensible Colorado, a medical marijuana patients' group.
Dispensaries have a Wednesday deadline to meet a state requirement that they're growing 70 percent of the marijuana they sell, and industry watchers see a potential for subdivided farms supplying pot shops.
"I think this is the beginning of marijuana being treated more like a legitimate agriculture product," said Vicente.
The proposed pot farm would be unprecedented in terms of its size and wide-open nature, even by national standards.
In New Mexico and Washington state, for example, growing operations are secretly located. In California, the locales of growing operations are not publicly disclosed. The exception is the city of Oakland, which has approved a plan to authorize large-scale pot cultivation beginning in January, but the operations would be in industrial not residential areas.
While Colorado has hundreds of medical marijuana plots, most of them are indoors in warehouses or in the grower's basement, said Jeff Gard, a medical marijuana attorney in Boulder.
"This will be the first one that will be out in the open for everyone to see," Gard said.
That doesn't set well with the people who built their dream houses in the countryside about 40 miles north of Denver, Messinger said. The area offers small lakes and homes and land surrounded by white wooden fences. Residents grow alfalfa and sunflowers and advertise the sale of hay.