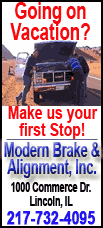 Earl is forecast to potentially brush the U.S. East Coast late Thursday, before curving back out to sea, potentially swiping New England or far-eastern Canada. The U.S. National Hurricane Center warned coastal residents from North Carolina to Maine to watch the storm closely.
"Any small shift in the track could dramatically alter whether it makes landfall or whether it remains over the open ocean," said Wallace Hogsett, a meteorologist at the center. "I can't urge enough to just stay tuned."
In the Caribbean, Earl caused flooding in low-lying areas and damaged homes on islands including Antigua and Barbuda, Anguilla and St. Maarten. Several countries and territories reported power outages. Cruise ships were diverted and flights canceled across the region.
The storm's center passed just north of the British Virgin Islands on Monday afternoon. By nighttime, the hurricane was pulling away from the Caribbean, but heavy downpours still threatened to cause flash floods and mudslides in Puerto Rico and the Virgin Islands by drenching already saturated ground.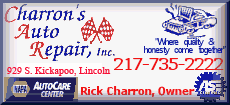 The Hurricane Center said it was too early to say what effect Earl would have in the U.S., but warned it could at least kick up dangerous rip currents. A surfer died in Florida and a Maryland swimmer had been missing since Saturday in waves spawned by former Hurricane Danielle, which weakened to a tropical storm Monday far out in the north Atlantic.
Craig Fugate, administrator of the Federal Emergency Management Agency, said Earl's approach ought to serve as a reminder for Atlantic coastal states to update their evacuation plans.
"It wouldn't take much to have the storm come ashore somewhere on the coast," Fugate said. "The message is for everyone to pay attention."
Close on Earl's heels, Tropical Storm Fiona formed Monday afternoon in the open Atlantic. The storm, with maximum winds of 40 mph (65 kph), was projected to pass just north of the Leeward Islands by Wednesday and stay farther out in the Atlantic than Earl's northward path. Fiona wasn't expected to reach hurricane strength over the next several days.
The rapid development of Earl, which only became a hurricane Sunday, took some islanders and tourists by surprise.
Wind was already rattling the walls of Lila Elly Ali's wooden house on Anegada, the northernmost of the British Virgin Islands, when she and her son went out to nail the doors shut Monday.
"They say the eye of the storm is supposed to come close to us, so we've just got to pray. Everyone here is keeping in touch, listening to the radio," the 58-year-old said by phone from the island of 280 people.
After Earl's center passed, there were reports of roofs torn from homes on Anegada, but the extent of damage across the Virgin Islands was unclear Monday night. Emergency officials said they had no immediate reports of any fatalities or serious injuries.
"Thank God we survived," said a caller to the British Virgin Islands' ZBVI Radio.
In Anguilla, several utility poles were down and a couple of roofs had blown away, but it was still too dangerous to go out and assess the full extent of damage, said Martin Gussie, a police officer.