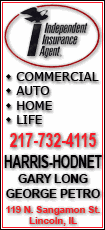 Meanwhile, on the southern outskirts of the capital, Kabul, a gunman opened fire on a busload of Afghan Supreme Court clerks, killing three and wounding 12, the Interior Ministry reported.
Assailants on two motorcycles halted the bus Tuesday morning in the Musayi district, an area where insurgents are active, court spokesman Abdul Malik Kamawi said. One gunman then boarded the bus and opened fire with an automatic weapon, killing two people, Kamawi said. A third died later in a hospital.
"We're trying to find out who they were. For now, we can only say they are the enemies of the Afghan people," Kamawi said.
Suspicion immediately fell on Taliban insurgents who have waged a continuous campaign against Afghan government officials and institutions and have stepped up attacks in the run-up to Sept. 18 elections for the lower house of parliament. Candidates and their aides have been threatened, kidnapped and killed, and many voters say they plan to stay away from the polls for fear of violence.
In Tuesday's attacks, NATO said four troops were killed by a roadside bomb in eastern Afghanistan, while a fifth died in a battle with insurgents in the country's south. No other details were given and the service members were not identified by name, as is standard procedure.
The deaths bring this month's total to 55, including a Marine killed in fighting in the volatile southern province of Helmand on Friday whose death was not announced until Monday night. That is still fewer than the 66 killed in July, the deadliest month for U.S. troops in Afghanistan since the 2001 invasion.
A 20-year-old Estonian soldier was also killed by an explosion in the southern province of Helmand when a roadside bomb struck the armored personnel carrier he was driving.
The death brought the total of Estonian soldiers killed in Afghanistan to eight. The Baltic country has some 160 soldiers in Afghanistan as part of the NATO-led force.
Almost all of the recent coalition deaths have come in southern and eastern Afghanistan where the Taliban insurgency is most deeply entrenched and where fighting has been heaviest.
Those areas are also closest to the mountainous border with Pakistan, where insurgents maintain safe havens and training bases to instruct recruits, including foreign fighters, who are later infiltrated into Afghanistan.