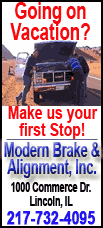 The pair were arrested Monday morning at Schiphol Airport after getting off a United Airlines flight from Chicago, where their decision to change their flight plans raised flags in the U.S., officials said.
They were being held at the airport for questioning, but neither has been charged with any offense in the Netherlands, said Martijn Boelhouwer, spokesman for the national prosecutor's office. Under Dutch law, the men can be held without charges for up to six days.
Edmond Messchaert, a spokesman for the Dutch National Coordinator for Counterterrorism, said his agency was aware of the case but would not comment further. Dutch authorities do not release the names of suspects in criminal investigations. Boelhouwer would not confirm their nationalities or say if U.S. authorities had requested their extradition.
But a U.S. law enforcement official identified the men as Ahmed Mohamed Nasser al Soofi and Hezam al Murisi.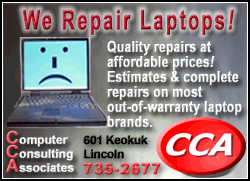 Al Soofi had an address in Detroit, Michigan, the official said. Another U.S. law enforcement official said the men had not been charged with anything in the United States. They spoke on condition of anonymity to discuss the ongoing investigation and sensitive security issues.
Al Soofi was questioned as he went through security in Birmingham, Alabama, on his way to Chicago, one of the officials said. He told the Transportation Security Administration authorities he was carrying a lot of cash. Screeners found $7,000 on him, but he was not breaking any law by carrying that much money.
Officials also found multiple cell phones taped together and multiple watches taped together in his checked baggage. It is not illegal, however, to carry knives or taped cell phones and watches in checked baggage.
Al Soofi was supposed to fly from Chicago to Washington Dulles International Airport in Virginia and then on to Amsterdam, the official said. But when he got to Chicago, he changed his travel plans to take a direct flight to Amsterdam.
Al Murisi also changed his travel plans in Chicago to take a direct flight to Amsterdam, raising suspicion among U.S. officials. Federal Air marshals were on the flight from Chicago to Amsterdam, a law enforcement official said.
Homeland Security spokeswoman Amy Kudwa said once officials found suspicious items in luggage associated with two passengers on Sunday night's flight, they notified the Dutch authorities.
"The items were not deemed to be dangerous in and of themselves," Kudwa said. She would not identify the passengers.