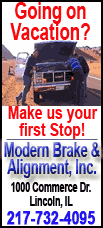 In a statement following late-night meetings held at President Jacob Zuma's insistence, the public service ministry said it was increasing its salary hike offer from 7 to 7.5 percent and housing allowance from 700 rand ($96) to 800 rand ($110). The workers want an 8.6 percent raise and 1,000 rand ($137) for housing.
The government said unions were given time to put the proposal to members, and more meetings were set for Wednesday.
A spokesman for the National Education Health and Allied Workers Union, Sizwe Pamla, said it may take one or two days to hear back from members. He would not say how he expected his members to react.
Nurses and other health workers on the picket line outside Helen Joseph, a major Johannesburg hospital, refused to comment early Tuesday, saying their union representatives had not yet formally informed them of the offer. But the anti-government songs they sang as they protested may be an indication that the government's offer may not be readily accepted.
Hospitals and schools have been hardest hit by the strike, which has been marred by sporadic violence and was entering its third week. Infants have had to be evacuated from intensive care units to private hospitals, and army medics and volunteers are helping out in public institutions.
Schools also have been affected, a worry for students in their final year who were preparing for crucial exams.