"It's not the right time," said Johaina Mohammed, a 40-year-old teacher from Baghdad. "There is no government, the security is deteriorating, and there is no trust."
Just under 50,000 U.S. troops remain in Iraq -- down from a peak of nearly 170,000 at the height of the military surge in 2007. Those troops will be focused on training and assisting the Iraqi military, and will no longer be allowed to go on combat missions unless requested and accompanied by Iraqi forces.
Underscoring the shift, Biden was making a new appeal to Iraqi leaders Tuesday, including Prime Minister Nouri al-Maliki, to end the political deadlock and seat a new government. March 7 parliamentary elections left Iraq without a clear winner, and insurgents have since exploited the uncertainty to hammer Iraqi security forces.
Iraqi forces are vastly improved and attacks have plummeted since the dark days of 2006 and 2007. But rarely a day goes by without some loss of life, and spectacular attacks such as the violence on Wednesday that killed 56 people still happen with disturbing regularity.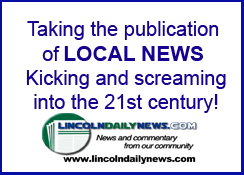 Biden and U.S. officials have downplayed suggestions they are abandoning Iraq at a crucial time. The vice-president Tuesday said militants' attempts to again wreck havoc in Iraq have been unsuccessful.
"Notwithstanding what the national press says about increased violence, the truth is, things are still very much different, things are much safer," Biden said Tuesday in comments to al-Maliki.
In an address to the nation to mark the end of combat operations, al-Maliki said Iraqi forces were capable of handling security and protecting people from attacks after U.S. combat troops pull out.
He characterized attacks that continue to plague the country as a "desperate attempt by al-Qaida and remnants of the former (Saddam Hussein) regime to prove their presence."
"I assure you that the Iraqi security troops are capable and qualified to shoulder the responsibility," he said in televised comments broadcast live on Iraqi state television.
The end of combat operations, according to al-Maliki, was a basic step in restoring Iraq's sovereignty. The prime minister also promised a full withdrawal of American troops next year.
But many Iraqis do not share the optimism demonstrated by the vice president and the prime minister.
The fear of political divisions, aggravated by the struggle for control of Iraq's oil potential, is ever present. Some Iraqis worry that without the American soldiers, their country will revert to a dictatorship or split along religious and ethnic fault lines.
"They should go, but the security situation is too fragile for the Americans to withdraw now," said Mohammed Hussein Abbas, a Shiite from the town of Hillah south of Baghdad. "They should wait for the government to be formed and then withdraw."
U.S. military officials say the reduction in troop numbers doesn't hinge on Iraq forming a new government, but on the ability of Iraqi forces to handle security on their own.
The decision to draw down to 50,000 troops was made by President Barack Obama, and is not part of the security agreement between Iraq and the U.S. Under that agreement, all American troops are to be out of Iraq by the end of 2011, a timeline Obama vowed during a weekend address to follow.
The dwindling U.S. military presence has deepened concerns that Iraq will be taken over by its neighbors -- namely Iran -- who many think is waiting to fill the power vacuum created by the departing Americans.