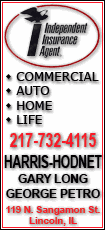 Today's highlight in history:
On Aug. 30, 1997, Americans received word of the car crash in Paris that claimed the lives of Princess Diana, Dodi Fayed and their driver, Henri Paul. (Because of the time difference, it was Aug. 31 where the crash occurred.)
On this date:
In 1797, Mary Wollstonecraft Shelley, creator of "Frankenstein," was born in London.
In 1861, Union Gen. John C. Fremont instituted martial law in Missouri and declared slaves there to be free. (However, Fremont's order was countermanded days later by President Abraham Lincoln).
In 1862, Union forces were defeated by the Confederates at the Second Battle of Bull Run in Manassas, Va.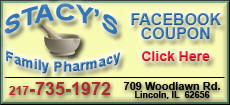 In 1905, Ty Cobb made his major-league debut as a player for the Detroit Tigers, hitting a double in his first at-bat in a game against the New York Highlanders. (The Tigers won, 5-3.)
In 1935, the film "Anna Karenina," starring Greta Garbo, opened in New York.
In 1945, Gen. Douglas MacArthur arrived in Japan to set up Allied occupation headquarters.
In 1963, the "Hot Line" communications link between Washington and Moscow went into operation.
In 1967, the Senate confirmed the appointment of Thurgood Marshall as the first black justice on the U.S. Supreme Court.
In 1983, Guion S. Bluford, Jr. became the first black American astronaut to travel in space as he blasted off aboard the Challenger.
In 1991, Azerbaijan (ah-zur-by-JAHN') declared its independence, joining the stampede of republics seeking to secede from the Soviet Union.
Ten years ago: During a visit to Colombia, President Bill Clinton delivered a $1.3 billion aid package which he said would help the South American country defeat its drug traffickers.