On Aug. 31, 1980, Poland's Solidarity labor movement was born with an agreement signed in Gdansk (guh-DANSK') that ended a 17-day-old strike.
On this date:
In 1886, an earthquake rocked Charleston, S.C., killing 60 people, according to the U.S. Geological Survey.
In 1888, Mary Ann Nichols, the apparent first victim of "Jack the Ripper," was found slain in London's East End.
In 1935, President Franklin D. Roosevelt signed an act prohibiting the export of U.S. arms to belligerents.
In 1941, the radio program "The Great Gildersleeve" debuted on NBC.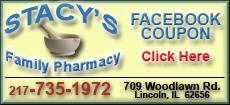 In 1954, Hurricane Carol hit the northeastern Atlantic states; Connecticut, Rhode Island and part of Massachusetts bore the brunt of the storm, which resulted in nearly 70 deaths.
In 1960, President Dwight D. Eisenhower signed a charter for The National Agricultural Center and Hall of Fame, which came to be located in Bonner Springs, Kan.
In 1969, boxer Rocky Marciano died in a light airplane crash in Iowa, a day before his 46th birthday.
In 1985, Richard Ramirez, later convicted of California's "Night Stalker" killings, was captured by residents of an East Los Angeles neighborhood.
In 1986, 82 people were killed when an Aeromexico jetliner and a small private plane collided over Cerritos, Calif. The Soviet passenger ship Admiral Nakhimov collided with a merchant vessel in the Black Sea, causing both to sink; up to 448 people reportedly died.
In 1988, 14 people were killed when a Delta Boeing 727 crashed during takeoff from Dallas-Fort Worth Airport.
Ten years ago: President Bill Clinton vetoed a bill that would have gradually repealed inheritance taxes, saying it would have benefited the wealthiest Americans while threatening the nation's financial well-being.