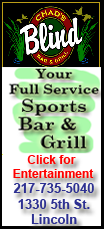 He's even hit it before.
The five-time U.S. Open champion was up at the net when his first-round opponent, 96th-ranked Brian Dabul of Argentina, lofted a lob. Federer spun around to sprint toward the baseline. A couple of steps before reaching the wall behind the court at Arthur Ashe Stadium, and with his back to the net, Federer swatted the ball between his legs. The shot landed in a corner beside Dabul, who raised his eyebrows and shrugged.
"Only he can do that," Dabul said.
It was part of a remarkable 46-4 edge in winners for Federer during his 6-1, 6-4, 6-2 victory Monday night. It also was the highlight at Flushing Meadows on Day 1 of the tournament, when past U.S. Open champions Andy Roddick, Venus Williams and Kim Clijsters all advanced, as did surprise 2009 quarterfinalist Melanie Oudin, while 2001 champion Lleyton Hewitt lost in the first round at New York for the first time.
The sublime bit of shotmaking was nearly identical to a back-to-the-court, through-the-legs passing winner Federer hit against Novak Djokovic in the 2009 U.S. Open semifinals.
"This one was incredible again," Federer said. "I turned around and couldn't believe the shot landed in the corner."
More Grand Slam champions were slated to play first-round matches Tuesday, including Djokovic, Maria Sharapova and Svetlana Kuznetsova during the day, and No. 1-seeded Rafael Nadal at night. The top-seeded woman, 2009 U.S. Open runner-up Caroline Wozniacki, was to play 2010 NCAA singles champion Chelsey Gullickson of the University of Georgia in Tuesday's final match.
Asked if Monday's shot was better than the one against Djokovic, Federer said he'd need to go to the videotape to be sure.
"In terms of difficulty, maybe this one was harder, because I had the feeling I had to run a longer distance and I was further back somehow," he said. "I had to really give the last big push at the end. I didn't have time to set it up."
And with 23,000 or so witnesses, many of whom saluted the effort with a standing ovation, there can be no argument about its authenticity -- unlike the trick shot that has drawn more than 6 million views since being posted on YouTube two weeks ago. In that clip, shot in Zurich shortly after Wimbledon, Federer is seen serving a ball and knocking a metal bottle off a man's head -- twice in a row.
Federer has been coy about that video. Others have been skeptical, such as two-time major finalist Andy Murray, who said this weekend: "There's not a chance it's real."
Told that other players have wondered aloud about that one, Federer replied: "I can't tell you if it's real or not. That's up for debate. ... I'm not going to answer that question."
Could he hit a ball between his legs and knock a bottle off someone's head?
"That's kind of tough, the trajectory going up," Federer said with a grin, before acknowledging, "No, I wouldn't be able to do that."
OK, so maybe the guy isn't perfect. He is, however, 16-0 in U.S. Open night matches, 11-0 in first-round matches at Flushing Meadows, and hoping to reach a seventh consecutive final in New York.
"I always loved coming here," Federer said. "Never had a bad U.S. Open."
Williams hasn't been too shabby at this tournament, either, with titles in 2000 and 2001, two runner-up finishes and nothing worse than a fourth-round loss. She looked pretty impressive Monday, becoming only the fifth woman with 200 Grand Slam match wins by beating Roberta Vinci of Italy 6-4, 6-1.