On Monday, McCourt not only squared off against his estranged wife of nearly 30 years who believes she deserves part ownership of the Dodgers, but he parted ways with fan favorite Manny Ramirez who went packing for Chicago and saw pitcher Hiroki Kuroda flirt with a no-hitter against the Philadelphia Phillies.
Tuesday may be just as compelling when McCourt is expected to testify in the divorce battle that could determine who owns the team.
Attorneys for Frank and Jamie McCourt fired off their best salvos during their opening statements, giving conflicting accounts of what the couple intended when they signed a postnuptial marital agreement in March 2004.
Frank McCourt believes the pact gives him sole ownership of the storied franchise. Jamie McCourt contends the agreement should be thrown out and those assets should be split evenly under California's community property law.
Superior Court Judge Scott Gordon will decide if the 10-page document is valid.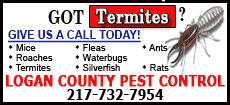 With so much at stake, it's hard to imagine that the case may hinge on, of all things, a typo. There are six copies of the agreement, three that have the Dodgers, the stadium and the surrounding property as Frank McCourt's separate assets, and three others that leave them out. All six have the couple's six luxurious homes in Jamie McCourt's name, something her husband doesn't contest.
His attorneys chalked the differences in the agreements as a mistake -- using the word exclusive instead of inclusive -- made by a family attorney and would have left Frank McCourt with only $70,000 and more than $100 million in liabilities.
"It would not only be absurd, it would have been fraudulent to Frank's creditors," his attorney Steve Susman said.
Attorney Dennis Wasser, who represents Jamie McCourt, claims his client was duped by her husband and the family attorney.
Wasser suggested the family attorney, at some point, replaced the three versions that excluded the Dodgers as Frank McCourt's separate property with three that included the assets as his property, but Jamie McCourt wasn't told.
Wasser questioned how Gordon might find the agreement valid, given those circumstances.
"The evidence will show no one advised Jamie of the switch," the lawyer said.
He also said it was inconceivable to think Jamie McCourt would give up her rights to the Dodgers, especially after she served as the team's CEO. She was fired last year after Frank McCourt accused her of having an affair and not living up to the rigors of the job.