No. 1: Stretch with your teammates.
No. 2: Be on the field for the national anthem.
That's it. Well, he may have to trim the dreadlocks. But that's about it.
"I want him to feel comfortable here," Guillen said Monday. "I want him to like it here. I want him to have fun and I want him to be Manny."
Back to frighten pitchers who haven't seen him regularly in a few years, Ramirez will try to get Chicago back to the AL playoffs.
As expected, the White Sox claimed the unpredictable but productive 12-time All-Star slugger on waivers from the Los Angeles Dodgers, counting on his powerful bat, full of so many October swings and homers, to help them make a postseason push.
"Hopefully, he can come in here and give us some help," White Sox first baseman Paul Konerko said. "We need to make up some ground. There's no doubt Manny can hit. He makes any team better."
Chicago began a key 10-game trip to Cleveland, Boston and Detroit on Monday night, although Ramirez is not expected to join the White Sox, his fourth major league team, until Tuesday. They began the day 4 1/2 games behind first-place Minnesota in the AL Central.
The 38-year-old Ramirez returns to the AL after spending parts of three seasons in Los Angeles, a stay that ended on a somewhat sour note. He batted .311 with eight homers and 40 RBIs in 66 games with the Dodgers this season, but was on the disabled list from July 20 to Aug. 20 with a right calf strain and missed 33 games.
Guillen said it's possible Ramirez could play on Tuesday if he feels up to it. Guillen plans to use Ramirez primarily as a designated hitter and will bat him fifth.
The White Sox are trying to reach the playoffs for the first time since 2008. That year, they traded for Ken Griffey Jr. before the July 31 deadline, but he had little impact down the stretch or in the postseason.
Griffey and Ramirez certainly were different characters.
Guillen feels Ramirez is misunderstood. He doesn't anticipate having any trouble with him, and he's confident the enigmatic superstar will be easily accepted in Chicago's clubhouse.
"People have the wrong idea about Manny," he said. "I don't think Manny is a bad guy or a pain in the butt. It's funny how people say Manny is being Manny. Manny is being real. I never see anyone on his team get mad at him because he goes about his business."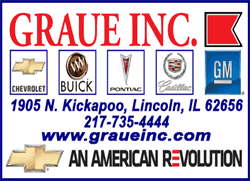 White Sox general manager Kenny Williams said he consulted with his staff before pursuing Ramirez.
In the end, it was an easy call.
"If I felt that this was something that was going to be disruptive, then obviously we wouldn't have done it," Williams said. "But I think this is something we need in order to help us achieve our goals this year. It's not just about adding another bat, it's adding a bat that can do damage against the league's very best pitchers, and there is a difference."
His first appearance for Chicago will come against the lowly Indians, the team that drafted him and enjoyed his production for eight seasons. He'll then head to Fenway Park, where he was adored by Boston fans before he was traded to the Dodgers in 2008.
That summer, he hit .396 with 17 homers, propelling LA to a postseason berth.
The White Sox can't expect that, but that's why they got him.
"That's the reason we made the move," Guillen said. "He's not going to be a savior. He will help us, but he can't save us. We need to get all our guys as a group to play better."
Although Guillen doesn't have many rules, the White Sox will require Ramirez to abide by their appearance clause, which maintains players keep their hair neat. Ramirez will have to cut his dreadlocks, which currently flow to the middle of his back.