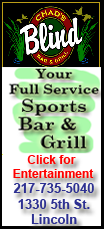 Instead, Brazil's attempt to tie at the buzzer fell out, and the United States remained unbeaten, though no longer unchallenged.
A world championship won't come easily for this young team -- if it comes at all -- so the Americans believe their 70-68 victory over Brazil on Monday will help them in the later rounds.
"Sometimes family that goes through adversity gets a little better," center Lamar Odom said. "It's a game we probably needed. Probably a good tuneup, especially going into the medal rounds, trying to finish up this tournament."
Kevin Durant scored 27 points and Chauncey Billups added 15 for the Americans (3-0), who essentially clinched Group B with the victory. But they have bigger goals than a group championship, trying to end a 16-year U.S. drought in this event.
This U.S. team has to do without Kobe Bryant, LeBron James and all the other players who led the Americans to the gold medal in the 2008 Olympics, and those guys never needed breaks at the buzzer.
"This game right here was an eye opener," said Rose, the only other U.S. player in double figures with 11 points. "We know that teams are really coming in here to try to win this tournament and we're here to do the same."
After the Americans trailed most of the first 2 1/2 quarters, Odom's dunk with 7:14 left put them ahead 64-62. But they couldn't build on the lead during a tense final few minutes, and Brazil had two chances to send the game to overtime.
Following a miss by Billups, Brazil got the ball and Marcelo Huertas was fouled on a drive to the basket with 3.5 seconds remaining. He missed the first free throw and then the second intentionally, tracking it down in the corner and firing it underneath to Barbosa, who lofted a shot over Kevin Love, only to have it bounce off the back and front of the rim.
"I thought it was going in, but it's OK," Barbosa said. "I think we did a great job, it was a great game. I don't think the USA knew that we could cause problems for them and we did it."
Barbosa finished with 14 points after a strong start for Brazil (2-1). Marcus Vinicius scored 16, and Tiago Splitter had 13 points and 10 rebounds while battling foul trouble in the second half.
With NBA big men Nene, Anderson Varejao and Splitter, Brazil was considered one of the teams with enough size to topple the undersized Americans. Nene had to pull out with an injury and Varejao sat out again while continuing to rest a sprained right ankle, so the Brazilians turned to a speed game to lead much of the way.
They just couldn't finish the upset, leaving the Americans needing only a victory over Iran or Tunisia, the bottom two teams in Group B, or another Brazil loss to earn the top seed from the group and three full days off before meeting the No. 4 seed from Group A on Sept. 6.