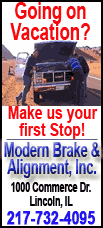 Aramis Ramirez was 2 for 3 with four RBIs to help Mike Quade win his first game at Wrigley Field as manager and improve to 5-2 since taking over for Lou Piniella on Aug. 23.
The Cubs scored seven times on seven hits in the fourth and were 7 for 7 to start the inning. They brought 11 batters to the plate to knock out Pirates starter Paul Maholm (7-13).
Rookie Starlin Castro had three hits for Chicago to raise his average to .313.
Zambrano (6-6) struck out seven and pitched around four walks. He left after throwing 112 pitches and is 3-0 in five starts since being reinserted into the rotation following a June suspension.
He left the team for three days following his last start to travel to his native Venezuela, where his 11-year-old nephew is critically ill with an infection.
The Pirates have lost four straight and are 10 games behind their 2009 pace, when they finished 62-99. The Pirates got beat up in one of the few places they have had success this season. Pittsburgh came in with a 4-2 record at Wrigley but is 9-49 against other opponents on the road, including 2-1 against the Rockies.
Maholm only lasted 3 1-3 innings and allowed eight runs on nine hits. Pittsburgh's only runs came on an RBI double by Pedro Alvarez and RBI groundout by Ryan Doumit.
With one out in the first inning, Castro doubled and scored on Marlon Byrd's single. Ramirez reached after getting plunked in the right knee by Maholm. One out later, Byrd scored on Alfonso Soriano's double to give Zambrano a 2-0 lead.
In the fourth inning, Koyie Hill had an RBI single and Jeff Baker hit a two-run double off Maholm. Maholm's night ended when Byrd's blooper dropped in front of and passed right fielder Lastings Milledge. Byrd ended up with a double and scored on Ramirez's two-run single off reliever Sean Gallagher. Xavier Nady capped off the scoring in the inning with an RBI double to right to give the Cubs a 9-0 lead.