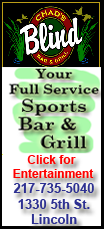 Lillibridge entered in the seventh, when second baseman Gordon Beckham left after being hit on the right hand with a pitch. In the ninth, Lillibridge bare-handed a high hopper but threw past first, helping the Indians tie it at 6.
He came up in the 10th with one homer in 58 at-bats and in a 2 for 27 rut before connecting off Rafael Perez (4-1).
Alex Rios homered, drove in four runs and had five of Chicago's 21 hits as the White Sox won for just the sixth time in 15 games. Scott Linebrink (2-1) pitched two scoreless innings for the White Sox, who added Ramirez to help get them back to October. Ramirez will officially join the White Sox on Tuesday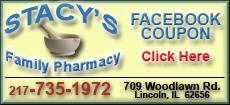 Chicago moved within four games of first-place Minnesota in the AL Central.
Chicago starter Mark Buehrle worked six solid innings and was in line for the win before closer Bobby Jenks imploded in the ninth.
Jenks walked Shin Soo-Choo leading off, and after the White Sox allowed him to take second, Shelley Duncan blooped a RBI single to left to bring Cleveland within two. Travis Hafner followed with his third double -- and fourth hit -- that brought manager Ozzie Guillen out to the mound.
Guillen stuck with Jenks, who got Luis Valbuena to hit a high chopper to Lillibridge. He fielded it but rushed his throw as two runs scored.
Jason Nix homered for the last-place Indians, who have dropped 11 of 16.
Chicago's expected waiver claim on Ramirez from the Los Angeles Dodgers didn't happen in time for him to get to Cleveland -- his first major league home -- in time for the opener. But he's expected to arrive early Tuesday, and Guillen said it's likely the 38-year-old will make his White Sox debut batting fifth as the designated hitter.
Ramirez has joined the White Sox to do one thing: hit.
But before that, Ramirez may have to make a trip to the barber shop. The White Sox have an appearance policy, and before Manny can start being Manny, he'll have to get at least a few inches trimmed off his flowing hair, which currently hangs to the middle of his back.