Hunters in Illinois harvest 98,700 deer during firearm season
Deer hunting continues with archery and upcoming gun seasons

Send a link to a friend
[December 09, 2010] SPRINGFIELD -- Hunters in Illinois harvested a preliminary total of 98,700 deer during the seven-day firearm deer season on Nov. 19-21 and Dec. 2-5, the Illinois Department of Natural Resources announced. A total of 99,419 deer were taken during the 2009 firearm season.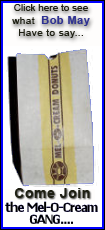 The preliminary second-season harvest total was 30,663 for Dec. 2-5, compared with the 33,293 deer taken by hunters during the second segment of the season in 2009. This year's preliminary first-season deer harvest was 68,037 for Nov. 19-22, compared with a first-season harvest of 66,126 in 2009. The preliminary harvest totals include deer taken in all counties in which firearm deer hunting is permitted, as well as at Chain O'Lakes State Park in Lake County.

"Harvest results for this year's firearm deer seasons were remarkably similar to last year," said IDNR Forest Wildlife Program Manager Paul Shelton. "Fifty-one counties saw increases in harvest, while 49 counties declined. Management efforts aimed at controlling deer herds while maintaining recreational opportunities are paying off."
Preliminary reports show that Pike County once again topped the county deer harvest totals for the firearm season, as hunters took 3,130 deer. Other top county harvest totals were Fulton with 2,495; Adams, 2,468; Jo Daviess, 2,285; and Randolph, 2,192. Logan County reported 438.
Deer hunters in Illinois still have opportunities to take to the field in the coming weeks. The archery deer season continues through Jan. 16. The three-day Illinois muzzleloader-only deer season is this weekend, Dec. 10-12, while the seven-day split late-winter firearm antlerless-only deer season and special deer season related to chronic wasting disease are Dec. 30-Jan. 2 and Jan. 14-16.
Permits for both late-winter and special CWD seasons will be available over the counter through DNR Direct license and permit agents beginning Tuesday.
Permits for the late-winter season will be issued in two categories based on deer management needs in individual counties. For 12 select counties with a need for significant increases in deer harvest, hunters will be able to purchase late-winter permits without limit. In 58 other counties open for the late-winter season, hunters will be limited to purchasing one late-winter deer permit. There are 27 counties closed for the late-winter season.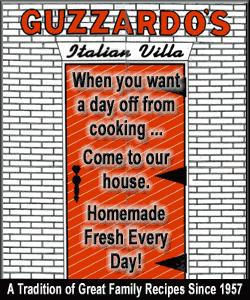 As in years past, unfilled 2010 firearm, muzzleloader, youth and landowner firearm permits will be valid for the late-winter season, provided that they were issued for an open county, but only antlerless deer may be taken.
For more information, visit http://www.dnr.illinois.gov/hunting/Pages/
ResidentLateWinterAntlerlessDeerHunting.aspx.
Successful hunters should report their harvest by 10 p.m. on the same calendar day the deer was taken by calling 1-866-452-4325 (1-866-ILCHECK) or by accessing the online check-in system at http://www.dnr.illinois.gov/
hunting/Pages/HarvestReporting.aspx.
[Text from Illinois Department of Natural Resources file received from the Illinois Office of Communication and Information]