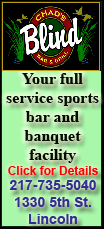 Habitat for Humanity of Logan County is part of this global effort. Since 1992, Logan County Habitat has built, rehabbed or repaired 14 houses.
Logan County Habitat is now rehabbing a home that will be ready for occupancy in the first half of 2011. Plans are to then build another home in 2011, which will be the 16th home project for the affiliate since its inception.
"Habitat for Humanity of Logan County is continuing its efforts to help families in need of decent, affordable housing. We are happy to have helped Habitat for Humanity reach this important milestone in bettering communities across the country," said Bob Chamberlain, president of the local affiliate. "With continued support of our sponsors and volunteers, we'll address affordable housing needs in Logan County, Ill."
In fiscal 2010, Habitat for Humanity served a record 74,960 families worldwide through a combination of new construction, rehabilitation and repairs. Habitat also helped an additional 6,355 families establish legal rights to a house or land, and provided more than 46,964 individuals with technical assistance ranging from legal help to construction advice or training.
"We are pleased that even in this difficult economy, Habitat for Humanity has been able to help a record number of families around the world have a better place to live," said Jonathan Reckford, CEO of Habitat for Humanity International. "Our affiliates are the backbone of Habitat's efforts. Their hard work and dedication have made this milestone possible. We are grateful for the work of Habitat for Humanity of Logan County."
Habitat for Humanity celebrated its 300,000th home in 2008, its 200,000th home in 2005 and the 100,000th home in 2000.
By 2013, Habitat for Humanity hopes to assist 100,000 families worldwide annually with new or improved housing.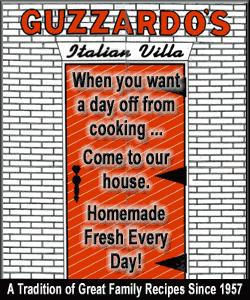 A copy of Habitat for Humanity International's fiscal 2010 annual report, "What We Build," is now available online at http://www.habitat.org/support/report/default.aspx.

The report gives a snapshot of Habitat's work around the world.

About Habitat for Humanity of Logan County

Habitat for Humanity of Logan County is a nonprofit Christian housing ministry dedicated to building decent, affordable housing in partnership with those in need in Logan County. The groundbreaking for the first Logan County Habitat home took place on Sept. 19, 1993. Since then 14 homes have been built or rehabbed in Lincoln, Mount Pulaski, Atlanta and Elkhart. Logan County's 15th home will be completed early in 2011. For more information, or to donate or volunteer, visit www.hfhlogancounty.com.

About Habitat for Humanity International

Habitat for Humanity International is an ecumenical Christian ministry that welcomes to its work all people dedicated to the cause of eliminating poverty housing. Since its founding in 1976, Habitat has built, rehabilitated, repaired or improved 400,000 houses worldwide, providing simple, decent and affordable shelter for more than 2 million people. For more information, or to donate or volunteer, visit www.habitat.org.

[Text from file received from Habitat for Humanity of Logan County]