The proposals would assert a state-based right for people to pay medical bills from their own pocketbooks and prohibit penalties against those who refuse to carry health insurance.
In many states, the proposals began as a backlash to Democratic health care plans pending in Congress. But instead of backing away after a Massachusetts election gave Senate Republicans the filibuster power to halt the health care legislation, many state lawmakers are ramping up their efforts with a new enthusiasm.
The moves reflect the continued political potency of the issue for conservatives, who have used it extensively for fundraising and attracting new supportersThe legal impact of any state measures may be questionable because courts generally have held that federal laws trump those in states.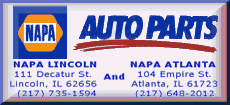 Lawmakers in 34 states now have filed or proposed amendments to their state constitutions or statutes rejecting health insurance mandates, according to the American Legislative Exchange Council, a nonprofit group that promotes limited government that is helping coordinate the efforts. Many of those proposals are targeted for the November ballot, assuring that health care remains a hot topic as hundreds of federal and state lawmakers face reelection.
Legislative committees in Idaho and Virginia endorsed their measures this past week. Supporters held a rally at the Pennsylvania Capitol. And hearings on the proposed constitutional amendments were held in Georgia and Missouri. The Missouri hearing drew overflow crowds the day after Obama urged federal lawmakers during his State of the Union address to keep pressing to pass a health care bill. The Nebraska Legislature plans a hearing on a measure this coming week.
The legal effect of any state measures may be questionable, because courts generally have held that federal laws trump those in states.
Yet supporters of the state measures portray them as a way of defending individual rights and state sovereignty, asserting that the federal government has no authority to tell states and their citizens to buy health insurance.
"I think the alarm bell has been rung," said Clint Bolick, the constitutional litigation director at the Goldwater Institute in Phoenix, which helped craft an Arizona amendment on this November's ballot that has been used as a model in other states.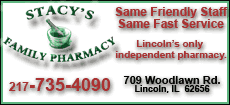 "These amendments are a way to manifest grassroots opposition" to federal health insurance mandates, Bolick said. "They kind of have a life of their own at this point. So while some of the pressure may be off, I think that this movement has legs."
Separate bills passed by the U.S. House and Senate would impose a penalty on people who don't have health insurance except in cases of financial hardship. Subsidies would be provided to low-income and middle-income households. The intent of the mandate is to expand the pool of people who are insured and paying premiums and thus offset the increased costs of insuring those with preexisting conditions or other risks.
The federal bills also would require many businesses to pay a penalty if they fail to provide employees health insurance that meets certain standards, though details and exemptions vary between the House and Senate versions.