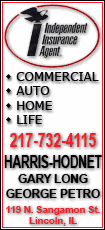 A person close to the All-Pro defensive end told The Associated Press in an e-mail Sunday night that the ankle was "really bad" and it could inhibit Freeney or keep him out of the game. The person requested anonymity because the information was different from what the Indianapolis Colts said earlier in the day.
Indy officials continued to say Freeney has a low ankle sprain and remains questionable for the game against the New Orleans Saints, which means he has about a 50-50 chance of playing.
"He is under the care of our athletic training staff," Colts spokesman Craig Kelley said. "Nothing we have seen changes our diagnosis that he is questionable. He has a third-degree, low basketball sprain."
Earlier Sunday, ESPN.com reported that Freeney had torn a ligament, which would make it "difficult" for Freeney to play Sunday against New Orleans.
But even if Freeney does play, there are questions about how effective he'll be.
Freeney relies on incredible speed, remarkable spins and leverage to attack opponents. An ankle injury, however, could impact how he pushes off the foot, either slowing him down or preventing him from making the spins, to pressure Saints quarterback Drew Brees.
The former league sacks champion has 13 1/2 this season, the sixth time in eight NFL seasons he's had at least 10.
Freeney also has a history of healing fast, including earlier this season, when he returned seven days after hurting his quadriceps -- an injury that some reports said would keep him out up to three weeks. That was in late September.
Freeney did not miss a game until Nov. 29 at Houston, when he sat out with an abdominal injury. The only other game he missed this season was the regular-season finale at Buffalo, when most Indy starters played sparingly or not at all.
"He has had injuries before where they said (he's) not going to play and he has come back," Colts tight end Dallas Clark said during the Pro Bowl. "He is a competitor, he is one of the toughest guys on our team and I never expect him to miss anything."
The Colts have been closely monitoring Freeney since he hurt his right ankle with about 2 minutes left in last week's AFC championship game. He pulled up short of New York Jets quarterback Mark Sanchez on a pass rush, hopped for a couple of steps and then limped off the field.