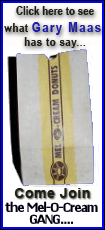 He handled that situation with the same even hand he displayed Sunday at Torrey Pines, where Crane overcame a two-shot deficit and hung on for a 2-under 70 and a one-shot victory in the Farmers Insurance Open.
"Obviously, being in the news a month ago was bizarre," Crane said. "Someone made some stuff up that I said something about Tiger, which I didn't. To be in the news again? Yeah, my name keeps popping up. It's good to be (in the news) on a good note."
Then he smiled.
"And you can quote me on that."
Even more bizarre was the way Crane made his way around the tough South Course. He made two birdie putts longer than 45 feet to seize control, then missed two short par putts to keep alive the hopes of Michael Sim, Brandt Snedeker and Marc Leishman.
And the whole time, Crane wasn't even keeping score.
He pledged not to look at a leaderboard all day, and when he rapped in a 30-inch par putt, Crane didn't even realize he had won until Ryuji Imada congratulated him.
"Did I win?" Crane asked.
With a reputation for slow play, perhaps it was only fitting that Crane was the last one to know.
Crane finished at 13-under 275 for his third career victory, ending an 0-98 drought that stretches to Milwaukee in the summer of 2005. Even as he settled in for his news conference, he wasn't sure of the perks -- a return trip to the Masters in April and Kapalua next January. He likely will crack the top 60 in the world, which should be enough to put him in the Match Play Championship.
Starting the final round two shots behind, he opened with three birdies in five holes, including one from just over 45 feet on No. 3. He expanded his lead to three shots with another 45-foot birdie putt on the 11th.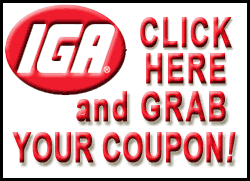 Then, it was a matter of hanging on.
"It's really cool to know I'm going in the right direction," Crane said.
He had plenty of challengers, although Phil Mickelson wasn't one of them. Making his season debut, and only four shots behind, Mickelson bogeyed his first three holes and was never a factor. He closed with a 73 and finished 19th.
Robert Allenby made a charge only to fall back by losing five shots in four holes.
Sim, the 25-year-old Australian who closed with a 71, kept with Crane the entire round and had his chances to the very end. Trailing by two, Sim was certain he had made a 15-foot birdie on the 17th hole and stopped in utter surprise when it ran over the right side of the cup. Crane then missed a par putt inside 3 feet to lose another shot off his lead.
Both laid up on the par-5 18th, and both put too much spin on their wedges that the shots rolled off the green -- Crane's against the collar, Sim's a yard off the front of the green, forcing him to chip. They settled for pars.
Sim had just under 250 yards to the hole, right on the edge of reaching the green with his 3-wood. Rather than risk his chance of winning on a fairway metal he had to hit perfect. He thought he could make birdie with his wedge, and everything went right except the spin.