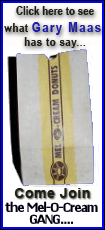 "It was very scary," he recalled. "I just thank God every day that I finally did find out that I had a concussion and they were able to treat it."
Schlegel scored poorly on a cognitive test that day, a clear sign that his recovery would take time. But doctors had no baseline test results to work with, making his prognosis more difficult, and some believe stories like Schlegel's are proof that current safety laws don't do enough to protect young athletes.
The House Judiciary Committee will host a forum on head injuries in high school and college football Monday in Houston, following two earlier hearings on the problem in the NFL.
The NCAA has endorsed the idea of requiring athletes to be cleared by medical personnel before returning to competition and at least six states are considering measures that would toughen restrictions on athletes returning to play after head injuries.
Yet how concussions are handled in high school sports is getting fresh scrutiny.
Texas, with its deep devotion to high school football, is one of only three states with a law dealing with the treatment and prevention of head injuries in high school sports, according to the National Federation of State High School Associations.
Known as Will's Bill, the law was passed less than two years ago after Will Benson died following a football head injury in 2002. The law lays out broad regulations for safety in extracurricular activities in the state's public schools, and it requires all coaches, sponsors and band directors to undergo safety training.
Under the law, any athlete who becomes unconscious in a practice or game must get written medical clearance to return to play. But many concussions leave athletes simply among the walking wounded, meaning the law alone won't keep them on the sidelines.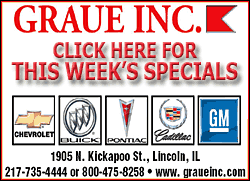 There are no criminal penalties, though schools and coaches can receive discipline ranging from reprimands to suspensions for failing to comply with the law.
The University Interscholastic League, which oversees extracurricular activities in Texas public schools, is responsible for handing out those penalties.
Mark Cousins, the league's policy director, said no one has failed to comply with the law so far.
D.W. Rutledge is the executive director of the Texas High Coaches Association, which counts almost 20,000 members, and serves on the UIL medical advisory committee. The former football coach, who won four state championships in the state's highest classification, believes baseline testing will eventually be required in Texas.
"I think anything that you can do that's reasonable to do that's going to prevent that and help diagnose when a kid should go back is important," he said. "Our trainers see a real value in baseline testing. We're not opposed to it. We think it's a good thing."
The UIL has had a concussion management protocol that was developed with information from the Brain Injury Association of America in place since 2006. The group has discussed baseline testing, but isn't sure how it will work.
"There are large areas of the state that may not have access to the medical professionals that would be necessary to read one of these tests after a head injury did occur," Cousins said.
The NFL and NHL both require baseline health testing for players before each season.
State Rep. Eddie Lucio III of Brownsville wants to require baseline testing for Texas public school students participating in contact sports. His proposal did not get through the last legislative session, but Lucio plans to keep pushing for it to give coaches a clear rule and prevent athletes from getting back on the field by downplaying serious symptoms.