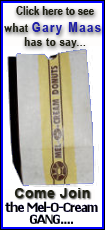 In a sign of the limits of China's growing economic might, months of price talks last year broke off without the price cuts demanded by Beijing, and tensions were heightened by the arrest of four Rio Tinto employees on spying charges.
Chinese mills wound up paying the same price as Japanese and South Korean producers -- or more because they had to buy on the spot market where prices often exceed the contract rates.
This year, China's steel industry faces difficult odds as it tries again to get a better deal.
Steel demand is surging as the government's stimulus spending feeds a construction boom and Chinese consumers snap up more cars, appliances and other goods. The country's mills are expected to churn out as much as 640 million metric tons of steel this year compared to about 570 million metric tons in 2009, when China produced almost half the world's steel.
As production has shot higher, so have prices for iron ore, the key material in steel. Since last year, ore prices have nearly doubled to more than $120 a metric ton on the spot market.
China had hoped to be in a stronger bargaining position this year by consolidating its sprawling industry to present a unified front against the three big mining companies, which control most of the world's iron ore supplies.
But the industry has yet to undergo a big enough restructuring. That's left too many mills to cut their own deals with miners or boost production without paying heed to the government's industry goals.
"The suppliers are concentrated and the buyers are fragmented, so it makes it difficult for China to have bargaining power," said Helen Lau, senior research analyst at OSK Securities in Hong Kong.
Nor can China go around the major ore producers, Anglo-Australian miners Rio Tinto Ltd. and BHP Billiton Ltd. and Brazil's Vale SA.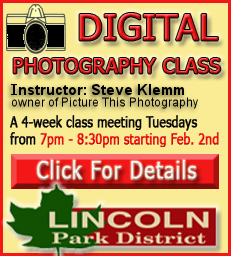 Its own reserves scattered without enough high quality ore, China has become increasingly reliant on foreign supplies. Mills imported some 72 percent of their iron ore last year, an all-time high and up dramatically from 33 percent a decade before, according to a report by Umetal, a Beijing-based research group.
China has objected to the dominance of the top miners -- the three supply some 70 percent of iron ore transported by sea -- and tried to rally global opposition against a proposed joint iron ore venture between BHP and Rio Tinto. On Monday, European Union regulators promised to investigate complaints the tie-up could damage competition and lead to higher prices.
In search of alternatives, Chinese companies have been pouring investment into other mining firms from Venezuela to Canada. But the operations are relatively small or years away from significant production.
With demand strong, analysts say the benchmark contract price, traditionally set through talks between the miners and Asian countries, will only rise this year, with some estimating a hike of 40 percent or more.