In Europe, Germany's DAX was up 34.38 points, or 0.6 percent, at 5,688.86 while France's CAC-40 rose 24.25 points, or 0.6 percent, at 3,786.26.
Britain's FTSE 100 index British shares underperformed its peers in Europe, rising only 16.94 points, or 0.3 percent, to 5,264.35, largely because shares in heavyweight oil company BP PLC fell over 4 percent after it reported lower than anticipated fourth quarter earnings.
Wall Street was also set for a subdued opening following Monday's gains in the wake of a buoyant manufacturing survey from the Institute for Supply Management -- Dow futures were up 5 points, or 0.1 percent, at 10,142 while the broader Standard & Poor's 500 futures were unchanged at 1,086.30.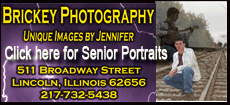 Despite Monday's rally, investors remain wary ahead of a raft of economic and corporate news this week, which culminates on Friday with the U.S. nonfarm payrolls report for January. Three consecutive increases in weekly jobless claims data have soured the mood ahead of the report, which often sets the stock market tone for a week or two.
"Sentiment remains fragile -- underlined by the Reserve Bank of Australia's decision to leave its rates on hold today," said Ben Potter, research analyst at IG Markets.
In a surprise move, the Australian central bank kept its key interest rate unchanged at 3.75 percent -- it was widely expected to lift borrowing costs by a quarter percentage point for the fourth time in a row.
The bank, which was the first major central bank to start raising interest rates in the current cycle, said the impact of the previous three hikes was "limited," so keeping rates on hold was appropriate "for the time being."
It also noted rising sovereign credit risks around the world, tight credit conditions, a reduction in the policy stimulus in China and the rising Australian dollar.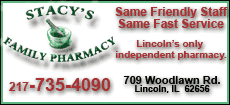 "This pause in rates suggests that the bank still has some concerns about the robustness of the recovery in Australia," said Michael Hewson, an analyst at CMC Markets.
As a result, the Australian dollar slid sharply in the foreign exchange markets as investors priced in the prospect of lower returns in the future. By mid morning London time, the currency was down 1.3 percent at $0.8794. However, Australia's main stock market ended higher.
The themes identified by the Australian central bank are central to why many of the world's major stock markets have fallen between 5 and 10 percent over the last couple of weeks -- investors have got increasingly worried that equity valuations following a ten-month bull run are not justified by the economic fundamentals.