Benchmark crude for March delivery was up 27 cents at $74.70 a barrel at early afternoon Bangkok time in electronic trading on the New York Mercantile Exchange. The contract rose $1.54 to settle at $74.43 on Monday.
Major regional stock indexes were higher after losing ground the past two weeks, giving a boost to the oil market which sometimes looks to stocks as a barometer of optimism about the economy.
The gains in markets were driven by reports Monday from the U.S. that showed improvements in manufacturing and personal incomes. If those gains are sustained, it would suggest a lift in demand for gasoline and other crude products from the world's biggest consumer of oil.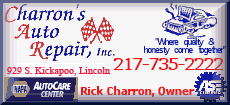 Analysts, meanwhile, say an oversupply of oil in the global market and the fragility of the global economic recovery could limit gains in the crude price.
"With OPEC compliance slipping -- just 55 percent of agreed cuts in January -- it may be a while before the supply overhang is absorbed," said a report from KBC Energy Economics in Britain.