The company said Tuesday it will open four retail branches this year, marking the banking giant's first expansion here since selling several of its Japanese finance businesses in the wake of the global financial crisis.
The first two locations will open in the second quarter in the central Tokyo districts of Marunouchi and Nihonbashi, Citibank Japan Ltd. said in a statement. Details of the other two branches have not been released.
Citibank will use the four new locations to experiment with smart banking services that incorporate "new concepts and technology," it said.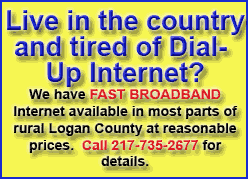 "Japan is innovative, highly competitive, and with strong customer expectations for service and quality," Citigroup CEO Vikram Pandit said in the statement.
"One of our biggest ongoing opportunities will be to take what we're learning from Japan, and to apply it to the rest of Citi and scale it for other organizations, which will also be a see for more innovation in the future."
The openings will add to Citibank's current 31 branches and help new Japan country head Darren Buckley bolster the company's business in the world's second biggest economy.
He oversees a far leaner operation after Citigroup last year sold its brokerage and other noncore businesses in Japan for about $11 billion in an effort to return $45 billion in federal bailout money.
In October, it completed an $8.7 billion sale of Nikko Cordial Securities Inc. and parts of its investment banking unit to Sumitomo Mitsui Banking Corp. It also sold its entire stake in Nikko Asset Management to Sumitomo Trust & Banking Co.