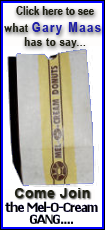 A report on the housing market in December is expected to show continued improvement in the battered sector. Major indexes rallied Monday following encouraging signs about growth in the manufacturing sector.
Overseas markets mostly rose following gains in the U.S. on Monday. Some Asian markets gave up gains as speculation remains that China's government will continue to try and curb runaway lending in an effort to avoid speculative bubbles.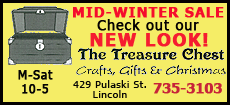 Australia's central bank unexpectedly left a key interest rate unchanged. Australia, which was the first major central bank to start raising rates coming out of the global downturn, said it is concerned about sovereign credit around the world and China's policy to slow its economic growth.
Stocks are trying to rally for a second straight day after a week and a half stretch that saw major indexes tumble over concerns about tightening regulations on the banking sector and the sustainability of a recovery.
Investors are turning their attention throughout this week to economic reports to determine if the growth seen late last year is continuing. The reports culminate with the January employment report released on Friday.
In the meantime, the National Association of Realtors is expected to say its index of pending home sales rose in December. Economists polled by Thomson Reuters predict the index rose to 97.1 in December from 96 in November.
The index, which measures sales contracts signed, is a key barometer of sales that will close in March and April. A collapse in the housing market helped push the country into recession, but like many other sectors it is now showing signs of a modest recovery.
The report is due out at 10 a.m. EST.
January auto and truck sales reports will also be released throughout the day.
Ahead of the opening bell, Dow Jones industrial average futures rose 21, or 0.2 percent, to 10,158. Standard & Poor's 500 index futures rose 2.50, or 0.2 percent, to 1,088.80, while Nasdaq 100 index futures rose 4.25, or 0.2 percent, to 1,760.00.