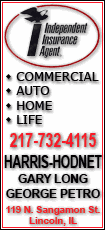 The $400 million smash "Transformers: Revenge of the Fallen" and Will Ferrell's box-office dud "Land of the Lost" have seven nominations each, including worst picture.
Other worst-picture nominees are Sandra Bullock's romance "All About Steve," the action tale "G.I. Joe: The Rise of Cobra" and the Robin Williams-John Travolta comedy "Old Dogs."
Bullock earned a worst-actress nomination for "All About Steve."
Razzie nominees, announced Monday, also include Miley Cyrus and her dad, Billy Ray, for "Hannah Montana: The Movie."