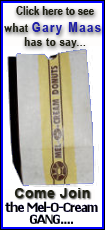 Some groups are urging a long moratorium on new adoptions from Haiti, saying there is too much chaos and too high a risk of mistakes or child trafficking. Other groups fear any long-term clampdown will consign countless children to lives in institutions or on the street, rather than in the loving homes of adoptive parents.
Chuck Johnson, chief operating officer of the National Council for Adoption, said the arrests of the 10 U.S. Baptists would probably undercut his organization's push to expand adoptions from Haiti as soon as feasible.
"It was a critical mistake -- the Haitian government has been very clear they did not want any children leaving without its express permission," Johnson said Monday. "Maybe the Americans thought they were helping 33 kids, but now there's going to be a much slower process and maybe even a ban on future adoptions -- and that would be a tragedy."
The Americans, arrested Friday near Haiti's border with the Dominican Republic, were being held in a police headquarters in Port au Prince while Haitian and U.S officials discussed their fate.
Even before the arrests, the Haitian government called a halt to new international adoptions. Numerous organizations have endorsed the moratorium, some of them citing U.N. guidelines recommending that at least two years be spent tracing lost families before adoptions should be considered.
"No matter how horrific the situation looks ... the full process of reuniting children with parents and relatives must be completed," said Deb Barry, a Save the Children child protection expert.
The next steps, says UNICEF, should be compiling a registry of children separated from their families, an extensive campaign to trace relatives, and development of safe, well-supplied places where these children can stay during the search process.
The consequences of rushing to help children leave Haiti can be severe, according to the Baltimore-based Lutheran Immigration and Refugee Service.
In one case, LIRS said, a 12-year-old boy who was allowed onto a U.S. military plane without documentation or relatives in the U.S. and is now in limbo while officials try to find out if he left family behind in Haiti. In another case, a 3-year-old boy arrived on a private plane with other orphans even though the family who had been planning to adopt him had changed their mind and abandoned the process.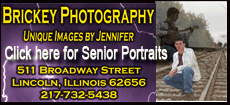 "It's an example of why it's important to be patient and thorough," said Olivia Faires, director of children's services for LIRS. "It does add trauma, even in the midst of the chaos, to remove them from their customary surroundings."
The differing views on adoptions from Haiti mirror a long-running global debate -- fueled recently by adoptions of African children by Madonna and other celebrities. Some advocates say international adoptions should be expanded so that more abandoned, destitute Third World children can be lovingly raised in comfort, while others say this is a patronizing attitude that ignores the benefits of being raised in one's own culture.
Down the road, whenever Haiti manages to stabilize itself and re-establish documentation for vulnerable children, there is likely to be vigorous debate on whether international adoptions should be resumed on an expanded scale.