The recordings also detail the ensuing high-speed 50-mile chase that ended in gunfire and involved dozens of Arizona law officers and the two suspects.
Lt. Eric Shuhandler, 42, was fatally shot in a suburban Phoenix shopping center parking lot Thursday night. He suspected the pickup truck's passenger of being wanted on an outstanding warrant.
"He's not that happy to talk to me," Shuhandler told the dispatcher in recordings released by Gilbert police. "I don't know if it's him or not. I'm going to pull him out of here."
A few minutes later, the 16-year veteran officer lay dead with a gunshot wound to the head.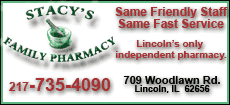 "He's been shot in the head, send an ambulance!" a witness frantically screamed at a 911 dispatcher, while another person radioed for help on Shuhandler's radio.
Two Mesa police sergeants heard the gunshot and quickly drove from across the street to assist the fallen officer.
The suspects fled in the truck, and a chase soon developed along U.S. 60, a freeway in the metro area that turns into a two-lane highway as it nears Superior. Both suspects -- Christopher A. Redondo, 35, of Globe, and driver Daimen A. Irizarry, 30, of Gilbert -- were wounded in a shootout with police near Top-of-the-World, west of Globe.