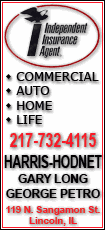 State coffers are dry and federal spending is being cut back, so it's unclear who, if anyone, will pay the rest of the multi-billion dollar bill.
Many states have been vague about how they would foot their part of the bill. But experts say most are counting on the federal government to cover at least half of their costs over the next few decades -- a hope that may clash with President Barack Obama's recent pledge to curb spending.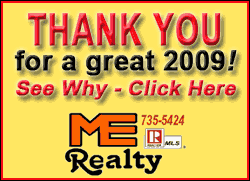 "As time goes on, as fast trains become a way of life for America, there will be more and more federal help," Ill. Gov. Pat Quinn said Friday after his state learned it would get more than a $1 billion of the stimulus money.
Optimists point to the 2011 federal budget Obama proposed Monday that seeks $1 billion more for high-speed trains on top of the $8 billion he announced in stimulus money last week. There's another $2.5 billion tucked away in the 2010 federal appropriations bill that has been approved but not yet allocated.
A proposed $500 billion, six-year federal transportation reauthorization bill includes $50 billion for high-speed rail. But that generous sum was included before Obama began talking about belt tightening, and it seems unlikely to win approval in its current form.
"This is all pork barrel stuff from House transportation committee leaders who threw everything and the kitchen sink in there," said Randal O'Toole, a researcher at the free-market Cato Institute and a critic of the rail plans. "This bill is dead in the water."
Even if it came through, that money hardly covers the proposed price tag of the 13 high-speed rail corridors, which are estimated to cost at least $60 billion and possibly more than $100 billion over the next decade or two. Those cost estimates also don't include the hundreds of million of dollars it could cost each year to operate the networks -- costs that states typically pick up.
"States have to be very, very careful, and realize that it might be hard for the feds to kick in the money for high-speed rail," said Scott Pattison, executive director of the National Association of State Budget Officers.
It also might be hard for states that are grappling with huge budget shortfalls to justify spending more on high-speed rail while education and health care are on the chopping blocks, Pattison said.
Illinois, Florida, California have by far the most to win if the money does keep flowing -- and the most to lose if it doesn't. Those three states were given the bulk of the federal stimulus money.
Chicago would become the hub of an eight-state network, which, in all, won a third of the $8 billion in stimulus money. Officials say completing the Midwest system will cost nearly $10 billion, though skeptics say it could be twice that.
Florida is getting $1.25 billion for a new high-speed track that would run from Tampa to Orlando, then later from Orlando to Miami. Officials have said building the entire network should cost around $12 billion, though others put it closer to $20 billion.