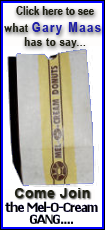 A similar situation played out in August when Mehsud's predecessor was killed in a U.S. drone strike in Pakistan's South Waziristan tribal area near the Afghan border. The Pakistani Taliban denied his death for almost three weeks, only admitting it after Mehsud was chosen as his heir.
"We don't feel any need presently to release a video, but whenever we feel a need, we will do so," Pakistani Taliban spokesman Azam Tariq told The Associated Press by telephone from an undisclosed location.
The spokesman's comments came a day after a close aide to Mehsud told the AP that the militant group would try to provide proof in a day or two that its leader was alive. The senior Taliban commander spoke on condition of anonymity for fear of government retribution.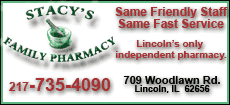 Tariq called Sunday's Pakistani television report that first announced Mehsud's death propaganda and said the leader "is perfectly well, alive and staying at a safe location."
The state TV report was apparently based on witnesses who said they attended Mehsud's funeral last week in the Orakzai tribal area.
Tariq said Mehsud would not appear before the media to prove he is alive because it could endanger him.
"We are not going to fall prey to this trap and make our leader vulnerable to the spy network, and secondly, the leadership council has restricted the leader from speaking to the media for certain reasons," said Tariq.
Army spokesman Gen. Athar Abbas said Monday that state agencies were still investigating reports of Mehsud's death, saying they were apparently linked to a missile strike on Jan. 17 in South Waziristan that was earlier reported to have killed 12 people.
The U.S. is also likely eager to get confirmation of Mehsud's death. The militant is believed to have played a key role in a suicide attack on a CIA base in Afghanistan late last year that killed seven agency employees.
But getting accurate information from the tribal area where Mehsud is reported to have died is difficult.
The Pakistan army has a network of informants there, but many places are under effective militant control. There are few independent journalists working there.
Taliban commanders Waliur Rehman and Qari Hussain are seen as the two most likely successors to replace Mehsud. Hussain is known as the group's chief trainer of suicide bombers. Rehman was the commander in South Waziristan.