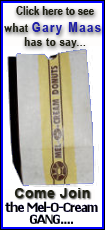 Saudi Arabia was one of the few countries that recognized the Taliban's hard-line Islamist regime before it was ousted in 2001, and Saudi leaders have acted as intermediaries previously.
The U.S.-backed Afghan leader, who was heading a delegation that includes new Foreign Minister Zalmay Rasoul and key religious leaders, planned to make a pilgrimage to Mecca, then meet with King Abdullah. The two leaders will discuss Afghanistan, the region and possible "solutions for reconciliation," according to a statement from his office.
The Afghan government has announced plans to offer jobs and other economic incentives to militants willing to "cut ties with al-Qaida and other terrorist groups and pursue their political goals peacefully." The Taliban have dismissed the offer, saying fighters won't be swayed until foreign troops leave the country.
Taliban fighters have repeatedly attacked government buildings and officials in their campaign to undermine the Karzai administration. In the latest violence Tuesday, gunmen killed two men in Kandahar city who are known acquaintances of Karzai's brother, who is also the provincial council chief in southern Kandahar province. The attackers drove by the men's car on a motorcycle and opened fire, provincial police chief Gen. Sardar Mohammad Zazi said.
Karzai has said Saudi Arabia and Pakistan -- which worked together to facilitate the rise of the radical Islamist movement in the 1990s -- would play a key role in the reintegration process. The kingdom pledged an additional $150 million in aid to Afghanistan at last week's London conference.
"This role we're seeking is not only for talks with the Taliban. It's a broader role that we're seeking, which is for peace-building in Afghanistan, for improved relations with our nations and for reconstruction and assistance," he said Sunday at a news conference.
The Afghan leader will travel Thursday to Munich for a security conference.
Meanwhile, tensions rose over the killings of five Afghan laborers who were allegedly shot to death by Iranian border guards while trying to enter the neighboring country without proper documents.