Parliament speaker Ali Larijani said upgrading the missile defense systems in the Persian Gulf would only bring more trouble for U.S. forces.
"Regional countries should know that this puppet show by the U.S., while claiming to create security in the region is nothing except a new political ploy to increase the (American) military presence at the expense of others," Larijani said during a parliament session.
The remarks follow reports that the Obama administration has quietly increased the capability of land-based Patriot defensive missiles in several Gulf Arab nations. One U.S. military official said last week the Navy is stepping up the presence of ships capable of knocking out hostile missiles in flight.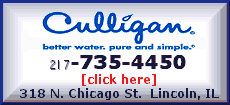 The defenses are being beefed up ahead of possible new sanctions against Tehran over its refusal to halt uranium enrichment, which the West fears masks Iranian ambitions to produce a nuclear weapon.
Iran has missiles ranging up to about 1,200 miles (1,900 kilometers) that could hit Israel and the U.S bases in the region, as well as parts of southeastern and eastern Europe. Tehran denies its nuclear program is meant for any other purpose except electricity production.
Four Mideast countries to have the U.S system are Kuwait, United Arab Emirates, Bahrain -- which also hosts the U.S. Navy's 5th Fleet headquarters -- and Qatar, which has a modernized U.S. air operations center that played a key role in the Iraq and Afghanistan wars.
Gen. David Petraeus, the U.S. Central Command chief responsible for U.S. military operations across the Middle East, mentioned in recent public speeches one element of the defensive strategy in the Gulf: upgrading Patriot missile systems, which originally were deployed in the region to shoot down aircraft but now can hit missiles in flight.
In remarks at Georgetown Law School on Jan. 21, Petraeus said the U.S. now has eight Patriot missile batteries stationed in the Gulf region -- two each in four countries.
Larijani warned Mideast nations not to be "deceived by U.S. anti-Iran policies" and talk of a growing Iranian threat.
"When, in the past 31 years, has Iran attacked any of its neighboring states or any other countries in the region," Larijani asked, adding the 1980-88 war with Iraq was in defense against the attack launched by Saddam Hussein.
Foreign Ministry spokesman Ramin Mehmanparast also addressed the Gulf defensive missiles plan, telling reporters Iran considers it to be "ineffective." He said it would not affect what he described as Iran's close ties with regional countries.