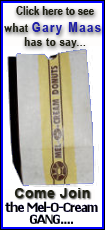 On Tuesday, they'll talk to reporters at Sun Life Stadium again and then begin working out Wednesday at the Dolphins' practice facility. Same as three years ago.
Heck, some players, like Kelvin Hayden, even found themselves checking into the same rooms.
Indeed, the Colts will try to show that this Super Sequel will be every bit as good as the original.
"It was kind of blurry to me to be honest, but once we stepped in the hotel, everything kind of came back to me," Hayden said. "Hopefully, it will help us come Sunday."
Hayden, like four-time MVP Peyton Manning and running back Joseph Addai, has pleasant memories from their last postseason trip to South Florida.
Manning won his first Super Bowl and took home the MVP award here in February 2007. Addai finished with 143 scrimmage yards, the second-highest total in Super Bowl history, and set a game record with 10 receptions that day. Hayden's late interception and return for a touchdown clinched the Colts 29-17 victory over Chicago.
Twenty-five Colts, including five players on the injured reserve list, were around back then when Manning answered questions all week about a bruised right thumb.
This week, the frenzy surrounding Dwight Freeney has caused more concern.
The All-Pro defensive end sprained his right ankle in Indy's 30-17 AFC championship victory over the Jets, and is questionable for Sunday's game against New Orleans.
One report indicated Freeney had torn a ligament and a person close to Freeney told The Associated Press that the ankle was "really bad." The person spoke on the condition of anonymity because his information differed from the team's, and Monday night coach Jim Caldwell acknowledged his team has been preparing to go without Freeney.
"Well, he hasn't been practicing, so if he's not practicing then obviously we're preparing, as if he's not going to play," Caldwell said.
Team president Bill Polian told radio listeners Monday night Freeney had a 50-50 chance of playing in the Super Bowl.
If Freeney does play, he could still be on a play count and may not be as effective using his speed, leverage and spin moves because of the sore ankle.
The Colts are hoping this turns out to be similar to Manning's injury in 2007 -- lots of talk, no significant impact.