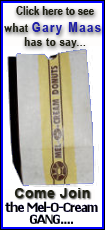 The other three Division I teams with just one loss -- Villanova, Syracuse and Kentucky -- were second through fourth.
Villanova and Syracuse both moved up one place to second and third. The Wildcats (19-1) received four first-place votes while the Orange (21-1) got six.
Kentucky was a unanimous No. 1 last week but dropped to fourth after losing to South Carolina, its first loss of the season. The Wildcats (20-1) had one first-place vote.
Kansas fell from No. 1 to third after losing at Tennessee. Since then, the Jayhawks have won six straight, including Saturday's 81-79 overtime victory at Kansas State.
Kansas coach Bill Self said now that conference races are under way, it will be hard for any team to hold on for long at the top.
"There could be a new No. 1 next week, and the week after," he said. "Because when you play road league games, people are going to lose. It's not a major upset. We won the national championship (in 2008) and lost three league games in five games. But I'd rather play like a No. 1-ranked team than be ranked No. 1. Hopefully, we can do that."
Michigan State was fifth, followed by West Virginia, Georgetown, Purdue and Texas, which dropped from sixth to ninth. The Longhorns (18-3) were No. 1 for two weeks before dropping to sixth last week. Their 80-77 overtime loss to Baylor on Saturday was their third in four games.
Duke and Kansas State tied for 10th.
BYU was 12th followed by Ohio State, Tennessee, New Mexico, Wisconsin, Gonzaga, Vanderbilt, Temple and Baylor.
The last five ranked teams were Georgia Tech, Pittsburgh, Butler, Northern Iowa and Mississippi.
Butler and Northern Iowa returned to the poll this week, replacing Connecticut and UAB.
Butler (18-4) was 11th in the preseason poll but dropped out for five weeks. The Bulldogs have won 10 straight games and are 11-0 in the Horizon League.
Northern Iowa (19-2) moved into the rankings two weeks ago at No. 20 and then dropped out after losing to Wichita State and ending a 15-game winning streak. The Panthers are 10-1 in the Missouri Valley Conference.
Connecticut (13-8) fell out from 19th after losing to Providence and Marquette this week. The Huskies, who were 12th in the preseason Top 25 and reached as high as No. 10, are 2-2 since coach Jim Calhoun took an indefinite leave of absence for undisclosed medical reasons.