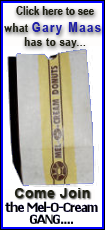 McLane, who bought the team in November 1992 for about $117 million, had set a Jan. 31 deadline for an investment group to make an offer. On Monday, McLane said "nothing materialized" and he was looking ahead to the 2010 season.
"As I've said all along, my family and I are not actively attempting to sell the Astros," McLane said in a statement released by the team. "Over the years, I have been approached many times by groups interested in discussing the possible purchase of the team, and I've always been open to listening.
"This group was granted an exclusive negotiating window which expired yesterday," he said. "However, nothing materialized."
McLane, 73, recently acknowledged that he listened to an offer to sell the team from Houston businessman Jim Crane in October 2008. McLane said in December that Crane offered a fair price, but the two sides couldn't agree on a deal.
Since McLane purchased the team, the Astros have ranked sixth in the majors in winning percentage (.530) and made six playoff appearances, including the franchise's only World Series appearance in 2005.
"Moving forward, we remain as committed as ever to putting a competitive and winning team on the field and making a positive difference in our community," McLane said Monday. "We are anxious to start spring training and begin the 2010 championship season on April 5 at home against the Giants."