The Japanese company's sales are being battered in the U.S. -- Toyota's biggest market -- after recalls of top-selling models to fix a gas pedal that can stick in the depressed position.
The new Prius gas-electric hybrid, which went on sale in Japan and the U.S. in May 2009, is not part of the recalls that extend to Europe and China, covering nearly 4.5 million vehicles.
The U.S. National Highway Traffic Safety Administration has received about 100 complaints involving the brakes of the Prius new model. Two involved crashes resulting in injuries.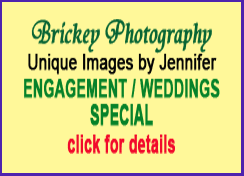 Japan's transport ministry said Wednesday it has also received 14 complaints since July last year about brake problems with Toyota's new Prius hybrid.
The 14 complaints included an accident in July 2009, in which a Prius crashed head on into another car at an intersection. Transport ministry official Masaya Ota said two people were slightly injured in the accident.
"The Prius driver in the accident told police that a brake did not work," Ota said. "Other Prius drivers also complained brakes were not so sharp." The complaints in Japan involve the new Prius model, and the vehicles were all made in Japan, he said.
The ministry ordered Toyota, the world's No. 1 automaker, to investigate the complaints. The other 13 cases happened from December to January 2010. Ota said the ministry has yet to receive a formal report on the complaints from Toyota.
Toyota spokeswoman Ririko Takeuchi said the company has received reports about the Prius complaints in North America and in Japan and was now looking into the matter.
Toyota shares plunged 5.7 percent to 3,400 yen ($38) with jittery investors dumping stocks in the wake of the Prius woes in the U.S. and Japan. The benchmark Nikkei stock index edged up just 0.3 percent to 10,404.33 as the drop in Toyota dampened sentiment.
"Investors were worried the latest trouble involving the Prius could get bigger. The problem could pose a bigger question on Toyota's quality and safety," said Kazuhiro Takahashi, market analyst at Daiwa Securities SMBC Co. Ltd.
Also Wednesday, the South Korean government said Toyota's local unit was recalling 444 vehicles over defects in gas pedals and floor mats.
The vehicles were made in North America, and the more than 19,000 Toyota vehicles imported from Japan weren't part of the recall, the Ministry of Land, Transport and Maritime Affairs said in a statement.