In
Europe, the FTSE 100 index of leading British shares was up 15.54 points, or 0.3 percent, at 5,298.85 while Germany's DAX rose 8.79 points, or 0.2 percent, at 5,718.45. The CAC-40 was roughly unchanged at 3,812.66.
But the outperformer -- by far -- was Greece's composite index, which spiked 1.5 percent to 2,091.10 after the Greek government announced tougher measures Tuesday to reduce its current borrowings and the European Commission said the plan was feasible. Greek bond prices rose and the spread with German bunds narrowed -- clear signs that the markets think the risk of a Greek default has diminished.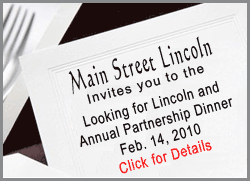 In a live televised address, Greek Prime Minister George Papandreou said his government would impose a blanket civil service pay freeze, hike fuel taxes, increase retirement ages and speed up an overhaul of the country's tax system. These measures will be presented in Parliament next week instead of at the end of the month.
The Greek plan to get the deficit below 3 percent of the country's gross domestic product by 2012 from just below 13 percent in 2009 has got the thumbs-up from the European Union, at least for now.
In a statement Wednesday, EU Economy Commissioner Joaquin Almunia said the targets were "achievable" but "not easy" and that EU officials will carefully monitor Greece's efforts to curb public spending and make wide economic reforms -- and would demand extra action if Greece isn't on track to meet the deficit goals.
Holders of the euro currency breathed a sigh of relief that the EU did not come down too hard on Greece -- the single currency was up 0.3 percent at $1.4006. Earlier this week it fell to a six and a half month low of $1.3854 amid mounting concerns about the difficulties facing Greece and other members on the periphery of the eurozone, such as Spain and Portugal.
Greece hasn't got the all-clear in the markets, however, and investors will be closely monitoring the progress the government makes in its deficit reduction plan and whether the Greek people actually tolerate the upcoming austerity.
"An EU bailout remains on the cards given the lack of credibility surrounding Greek budget plans and wider contagion risk within the eurozone remains a key threat," said Neil Mackinnon, global macro strategist at VTB Capital.
On Thursday, investors will focus in on what, if anything, European Central Bank president Jean-Claude Trichet says about the situation surrounding Greece when he delivers his monthly press conference following the expected decision to keep European rates unchanged at 1 percent.
Aside from Greece, the focus in markets remains on the economic data, culminating Friday with the U.S. nonfarm payrolls report for January, which often sets the stock market tone for a week or two.