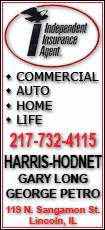 Tokyo-based Honda Motor Co. said Wednesday it booked net profit of 134.6 billion yen ($1.49 billion) for the October-December quarter and predicted its first increase in full year profit in two years, underlining a recovery in world auto sales.
The results were better than the 74 billion yen ($818 million) profit forecast by analysts surveyed by Thomson Reuters.
The Japanese automaker, known for the Insight hybrid, Accord sedan and Odyssey minivan, reported an 11.5 percent drop in sales for the quarter at 2.24 trillion yen ($24.8 billion), partly because of the strong yen.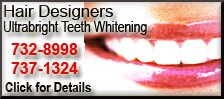 Honda has weathered the auto slump better than some of its bigger rivals because of its strength in emerging markets and its solid motorcycle division.
Honda managed to stay in the black for the quarter ended Dec. 31, 2008, when other Japanese automakers, such as Toyota Motor Corp., sank into losses. Honda eked out a 20.2 billion yen profit for that period.
In months ahead, Honda could stand to benefit from the woes of Toyota, which has recalled 4.5 million vehicles globally -- more than half of them in North America -- for problems with accelerator pedals that can stick, possibly causing crashes.
Honda is not offering the incentives in the U.S. that General Motors Co., Hyundai Motor Co. and Ford Motor Co. are using to woo Toyota owners to buy their cars. But Honda's Accord dethroned the Toyota Camry as the best-selling car in the U.S. for January.
The Camry, the top-seller in the U.S. for the last eight years, is among the eight models that Toyota has recalled and stopped selling and producing because of gas-pedal problems.
Honda has also announced a fairly large recall of its own, covering 646,000 Fit hatchbacks because of a glitch that could cause water to enter the power window mechanism, causing components to overheat.
The recall, announced last week, covers North America, Asia, Latin America, Europe and South Africa. In some countries, the Fit was sold as the Jazz and City.
The company raised its profit forecast for the fiscal year through March 2010 for the third time to 265 billion yen ($2.9 billion), almost double the 137 billion yen profit it had posted the previous year, and its first annual profit rise in two years.
In October, Japan's No. 2 automaker had raised its profit forecast to 155 billion yen ($1.7 billion), nearly four times its initial outlook, citing sales boosts from government-backed green incentive programs and strong China sales.