The European Commission warned Wednesday that Greece will have to do far more than it is currently planning to curb its public finances in the longer-term, to reform tax collection and improve the way it keeps accounts.
EU Economy Commissioner Joaquin Almunia said EU officials would carefully monitor Greece's efforts and "will ask the Greek authorities to make additional measures" if it isn't on track to reduce a budget deficit from 12.7 percent last year to 2 percent of economic output by 2012.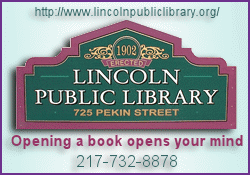 Greece's debt crisis has alarmed bond markets and rocked the credibility of the European Union's shared currency -- causing the euro to slide against the U.S. dollar in recent weeks and Greece to pay higher spreads on borrowing as investors see more risk that it could default.
It has also sparked speculation that Greece may need a bailout from other EU nations to pay its bills if it can't make the cuts it is promising or borrow the money it needs from markets.
Greek and European officials say this won't be necessary and deny reports that they are talking about a possible financial rescue package, which would be unprecedented for one of the 16 member countries of the eurozone.
Almunia said advice or funding from the International Monetary Fund was not needed saying the European Union had "instruments enough ... to solve this problem." He did not say how a possible bailout might work.
He said Greece could -- and would -- climb out of the crisis itself, saying "the best way of solving these problems is what we see in the programs that the Greek government has sent us."
"If these measures are implemented, they will be successful and market sentiment will reflect what the Greek government is doing," he told reporters.
Greece will by mid-March report to the EU executive what it plans to do this year to bring its deficit down to 8.7 percent this year and should stand ready to take action if the EU demands. It will also have to submit those reports in mid-May and every quarter after that.
The EU is also calling on Greece to overhaul its statistics collection, following a sudden revision of its deficit last year -- and an EU report that said Greece falsified its accounts to make the deficit look smaller.