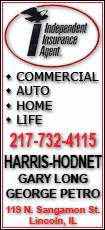 Two of the final 18 hours were aired Tuesday as its season premiere, after a warm-up "Lost" for Dummies recap that, even for the most devoted disciple, offered helpful cues to the ever-escalating mythology.
But did this double-dip opener address the pair of island mysteries gnawing at viewers since last May?
What was the upshot of the kookie nuclear explosion Jack (Matthew Fox) masterminded to rewrite history and render the series' whole storyline moot? And what's the scoop with the dead John Locke (Terry O'Quinn) coexisting with his very-much-alive John Locke look-alike?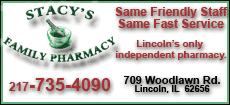 (Warning: possible pesky spoilers ahead.)
Well, Jack is seen back on Oceanic Airlines Flight 815, and despite several moments of troubling turbulence, soon enough all seems well.
"Looks like we made it," Jack says to a fellow passenger as the flight smooths out.
Was this a replay of the original flight, just before the plane was pulled apart by electromagnetic energy and crashed in the series premiere?
Maybe Jack's grand plan to prevent the crash didn't work.
Or maybe it did.
Then the action shifts to the island and the construction site of the Swan station, where the nuclear bomb had been detonated to cap the deep pocket of electromagnetic forces. Jack, Kate (Evangeline Lily) and Sawyer (Josh Holloway) are bloodied and shaken up by the explosion.
And Juliet (Elizabeth Mitchell), who set off the nuke after plunging to the bottom of the shaft, is found by Sawyer alive. Alive long enough for their tearful farewell, anyway.
Elsewhere, the island's uber-boss, Jacob (Mark Pellegrino), who was apparently stabbed and burned to death in last season's finale, seems in fine fettle long enough to declare, "I died an hour ago."
As for the live version of Locke: Seems as though this is the human alter ego for the mysterious Smoke Monster, which has plagued the islanders in the past.
"I'm sorry you had to see me like that," he tells Ben (Michael Emerson), who is shocked by the sight of the carnage inflicted on Jacob's thuggish security guards.