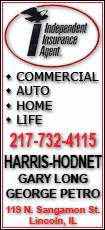 "Avatar" is considered the favorite among 10 nominees for best picture.
John Avello, executive director of the race and sports book at the Wynn Las Vegas casino, tabbed Bridges as a 2-3 favorite to win best actor for his role in "Crazy Heart."
Avello has Bullock at even-money for best actress for "The Blind Side" but said he was surprised the football drama was nominated for best picture.
"I was blindsided by 'Blind Side,' and I'm up in the air about the others," he said.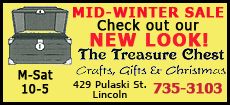 Benjamin Eckstein, president of syndicated newspaper odds column America's Line, listed "Avatar" as a 1-2 favorite for best picture with "The Hurt Locker" an even money contender.
The 1-2 odds for "Avatar" mean that a bettor would hypothetically need to gamble $2 to win $1. But the odds are just for fun, because Nevada casinos don't take wagers on contests where the outcome is known beforehand.
The awards are voted on by active members of the Academy of Motion Picture Arts and Sciences, and tabulated by accounting firm PricewaterhouseCoopers.
Ladbrokes, a British company that accepts bets online, lists Mo'Nique of "Precious: Based on the Novel `Push' By Sapphire" and Christoph Waltz of "Inglourious Basterds" as heavy 1-8 favorites to win for their supporting roles.