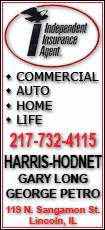 Gov. Pat Quinn held a tiny lead Wednesday over Comptroller Dan Hynes in the Democratic primary. The margin of less than 1 percent was enough for Quinn to claim victory, but Hynes insisted the fight was not over.
Three Republicans were in a near deadlock. State Sens. Bill Brady and Kirk Dillard, along with businessman Andy McKenna, were within about a percentage point of one another.
Tuesday's first-in-the-nation primary did decide the field in the race for the U.S. Senate seat held by Obama until his presidential victory. Democrat Alexi Giannoulias, the state treasurer and a basketball buddy of the president, will face five-term U.S. Rep. Mark Kirk.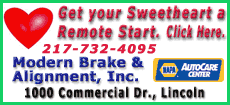 Republicans hope to win the Senate seat and the governor's mansion in November by exploiting Democratic turmoil and scandal, including former Gov. Rod Blagojevich's ouster over corruption charges that include the allegation he tried to sell Obama's seat. The victories in an increasingly Democratic-leaning state would be another blow to Obama, already stinging from the Republican victory in a Massachusetts special election for Edward Kennedy's former Senate seat.
The inconclusive results in the governor's races postpones the GOP push to retake the governor's office. Republicans don't know who will ultimately be their nominee or their opponent.
Brady, a legislator from Bloomington, was not among the leaders in most pre-election polls but benefited from being the only downstate candidate in a crowded field. "You had five or six other guys from the Chicago area. It left the door open for us," he said.
Quinn insisted he was the Democratic winner in the governor's race. With 99 percent of precincts reporting, he led Hynes by 7,202 votes out of more than 896,000 cast.
"It was a close election, but one more than the other guy is a landslide in my book," Quinn said.
He said the remaining votes were from Chicago precincts friendly to him, leaving Hynes with no way to make up the gap.
The Hynes camp said that with absentee ballots, tens of thousands of votes remained to be counted.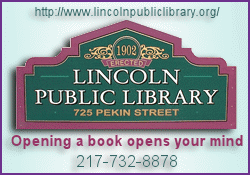 "If democracy means anything, it means we need to count all the votes," Hynes said. "All the votes."
One or both of the governor races could wind up going to a re-count. Illinois law doesn't require re-counts in close races, so the candidates would have to decide whether to request one and cover the costs.
Two months ago, it appeared Quinn would easily win the Democratic nomination. But he was weighed down by the baggage of his two campaigns with Blagojevich, his support for a major tax increase and a botched program that granted early release to some violent prison inmates.