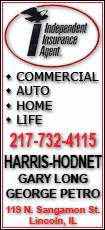 The anonymous 19-year-old student offered her virginity to the highest bidder on the Web site http://www.ineed.co.nz/ under the name "Unigirl," saying she would use the money to pay for her tuition. She said in a post that more than 30,000 people had viewed her ad and more than 1,200 had made bids before she accepted an offer of more than New Zealand dollars 45,000 ($32,000).
Unlike similar New Zealand Web sites, bidding and correspondence between buyers and sellers on the ineed site is private so it is not known what bids Unigirl's offer received.
Web site owner Ross McKenzie said the site's policy was that as long as an ad was legal and did not offend the general standards of society, "it was OK." He confirmed Unigirl was a member on the site.
Prostitution is legal in New Zealand under laws considered more liberal than many countries. Prostitution among consenting adults is allowed in brothels and on the streets, and offering sexual services in print ads and online is also legal.
National police spokesman Jon Neilson said no law appeared to have been breached.
But "we would suggest it's not a safe practice," Neilson told The Associated Press. "There are definitely issues of personal safety" in using chat rooms, social dating networks and other Internet sites that can be used to arrange meetings between strangers.
Unigirl, in her initial post, described herself as attractive, fit and healthy. She did not post a photograph of herself, and bidders did not appear to have a way of confirming any of the details of her posts.
Unigirl said she was desperate for money to pay university fees.
"I am offering my virginity by tender to the highest bidder as long as all personal safety aspects are observed," her ad said. "This is my decision made with full awareness of the circumstances and possible consequences."
The internet has increasingly been used for offering and arranging sex services, and security concerns have quickly followed.
In the United States, 23-year-old former medical student Philip Markoff has pleaded not guilty to killing a masseuse he met on the Craigslist classified advertising site, and raping a stripper and robbing another woman he met in the same way.