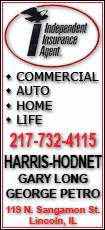 The tennis ball-sized meteorite plummeted through the roof of a Virginia medical office just after dusk on Jan. 18, the same time as people reported seeing a fireball in the sky. It plunged through the ceiling of an examination room and landed near the spot where a doctor had been sitting a short while earlier.
"I'm the most likely person to be sitting in that place where it hit," Dr. Marc Gallini said. "It just wasn't my time, I guess."
He and fellow practitioner Dr. Frank Ciampi say their first thought was to give the rare find to the Smithsonian Institution, which offered $5,000 for it. Within days, it was sent to the National Museum of Natural History for safekeeping.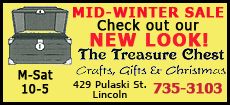 The doctors are worried, though, that their longtime landlords plan to stake their own claim to the space rock. The collectors market for meteorites can be lucrative.
Gallini, who has run his family practice in Lorton, Va., since 1978, said he notified his property owner, Erol Mutlu, of plans to hand the object over to the Smithsonian, which holds the world's largest museum collection of meteorites. Gallini says he got Mutlu's permission. Later in the week, though, Mutlu sent the doctors an e-mail warning that his brother and fellow landlord Deniz Mutlu was going to the Smithsonian to retrieve the rock, Gallini said.
He wouldn't share the e-mail exchange with The Associated Press, but The Washington Post reported that Erol Mutlu wrote that "it's evident that ownership is tied to the landowner."
"The U.S. courts have ruled that a meteorite becomes part of the land where it arrives through 'natural cause' and hence the property of the landowner," the e-mail said.
Deniz Mutlu later appeared to back away from the claim, saying the family was making no such demands and the meteorite is safe for now at the Smithsonian. He added, however, that he didn't know how long it would remain there.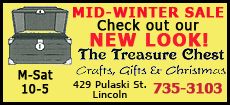 A lawyer representing the landlords would not comment Tuesday.
The doctors hired their own lawyer and demanded the Smithsonian not release the meteorite until the ownership question was resolved. The lawyer plans to ask a court to rule.
"We really want this to end up in the right place," Gallini said. The doctors plan to donate the money from the Smithsonian to Haiti earthquake relief, he said.
The Smithsonian won't comment on ownership and said in a statement that it will "retain possession of the 'Lorton Meteorite' until a legal owner has been established."
The Smithsonian collection includes about 15,000 meteorites; of those, 738 were gathered shortly after they fell from the sky. The Lorton meteorite came from the asteroid belt between Mars and Jupiter, curators said.