It's a wise strategy, according to most industry experts. Milk prices are expected to rebound in 2010 thanks to improved U.S. sales and a recovering export market, so producing as much milk as they can may be the best way for dairy farmers to make up last year's losses.
Farmers from California to New York say they plan to do just that. In Wisconsin, for example, one dairy is expanding from 4,000 cows to 8,000, a move that might have seemed ill-conceived during last year's recession.
"Our goal today is to have our facility full," said Jim Ostrom, a partner with Rosendale Dairy in eastern Wisconsin. "In this industry, you can't make money without having your facility at capacity."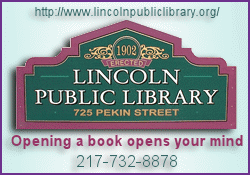 The average dairy farmer needs to earn $15 to $16 per 100 pounds of milk to break even. Prices languished at $12 last summer, their lowest point in seven years, before slowly climbing back to a nationwide average of $16.50 last month.
Industry watchers expect prices to continue to increase this year. That's because demand for milk products within the U.S. is slowly returning, and countries that had trouble affording American milk last year are regaining the means to import more, said Bob Cropp, an emeritus professor of agricultural and applied economics at the University of Wisconsin-Madison.
"As the world economy improves, I think we're looking at something close to $17 in 2010," Cropp said.
That's small consolation to Dirk Young, whose Twin Birch Dairy in Skaneateles, N.Y., has 1,100 dairy cows. He lost $700,000 last year, the first year the 53-year-old didn't make money in his lifetime as a dairyman.
With a price rebound likely this year, his best option is to wring every drop of milk he can from his cows, he said.
"In the dairy business, you can't take a wait-and-see attitude," he said. "The cows have got to be milked every day, they've got to be fed. We've just got to go full board until, well, until we can't."
For the industry as a whole, maximizing production isn't always a good thing. When too much milk is produced, prices can drop so low that all farmers lose money. But it's hard to persuade farmers to cut back production -- if one does but his neighbors don't, he has less milk to sell and his rivals get a better price for all the milk they produce.
So an industry group stepped forward to try to reduce the nation's dairy herd in a way that doesn't hurt individual farmers. The National Milk Producers Federation runs Cooperatives Working Together, or CWT, a program that pays retiring dairy farmers to have their cows slaughtered.