O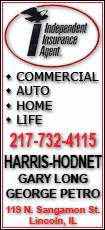 ne of the pieces was made in China and another was made in India. Labeling on a black-colored link necklace, purchased at Saks for $69.99, did not indicate where it was made.
Based on the results of its testing, the Center for Environmental Health said it would seek a ban on cadmium in all jewelry.
The center said it began lab testing adult jewelry for cadmium after an Associated Press investigation reported last month that pieces of cheap children's jewelry imported from China contained levels of cadmium of up to 91 percent of their total content.
In response to an AP inquiry about the adult jewelry findings, the parent company of Catherines, a national chain of plus-size stores, said Tuesday that it was pulling a bracelet with a pink "breast cancer awareness" charm that was found to have high levels of cadmium from all 460 of its stories. The item, made in China, was bought for $6.99.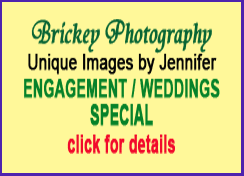 Saks Inc. spokeswoman Julia Bentley said only: "We received a letter from the CEH today and are reviewing and evaluating this matter."
Aeropostale did not respond to requests for comment after tests showed that a circular pendant on a necklace bought at the retailer for $7.99 also revealed a relatively high level of cadmium, according to the center. The piece was made in India.
The Center for Environmental Health said it was pursuing a lawsuit under a California law it used to set stringent limits on lead in both adult and children's jewelry in the state, starting in 2006. The settlement of that lawsuit was pivotal in national efforts to reduce lead levels in all metal jewelry sold in the United States.
There is no limit under federal law on cadmium in jewelry sold in the U.S.
In the latest testing, besides the three adult jewelry pieces, a $7.90 cupcake-shaped pendant on a necklace bought at the 'tween store Justice also had a high level of cadmium, the center said.
"Our legal action sends a strong signal to industry that we will not stand by while they play toxic flavor of the month with jewelry," said Michael Green, the group's executive director.
"Cadmium is toxic at any age. There is no excuse for cadmium in any jewelry, and we intend to eliminate this health threat to women and children," he said.
The center's testing had revealed cadmium in adult jewelry dating to at least September 2008, but its focus had been on lead until the AP investigation.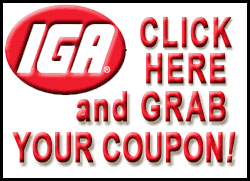 Gayle M. Coolick, a vice president for Charming Shoppes, Inc., of Bensalem, Pa., said it was pulling the breast cancer awareness charm and bracelet from all its Catherines stores, not just those in California.
"As Charming Shoppes and its subsidiaries do not market or sell children's items, and as the (Consumer Product Safety Commission) has warned against the use of cadmium in children's products, Charming Shoppes has not tested for this metal for its products marketed and sold to adults," she said. "It is Charming Shoppes' intent to follow all state and federal requirements with regard to product safety."
In its analysis, the Center for Environmental Health did an initial screening of 97 jewelry items with a technology called XRF, which uses X-rays to estimate how much of a metal is in an item. Alarmingly high levels of cadmium were detected in seven pieces.